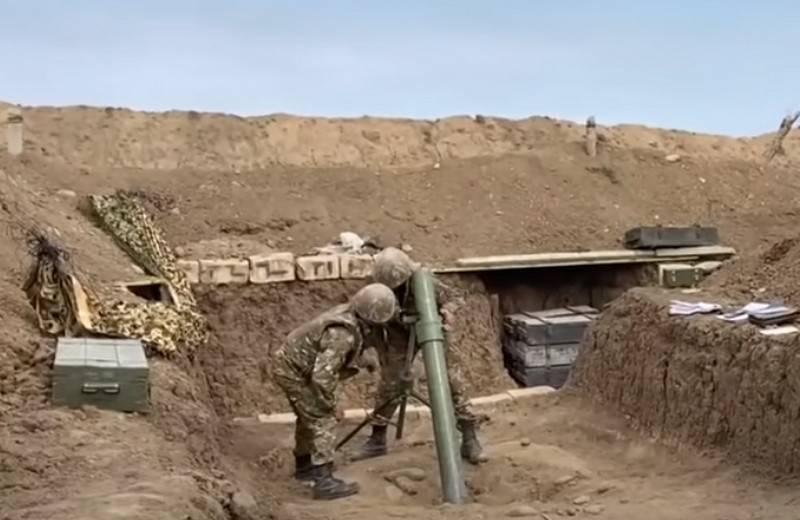 The Ministry of Defense of Armenia commented on the reports of the outbreak of hostilities in the area of ​​the village of Tokh of the Hadrut region of Nagorno-Karabakh, declaring full compliance with the ceasefire regime.
According to the report of the Armenian military department, the village of Tokh is under the full control of the Azerbaijani side, the units of the NKR defense army fully comply with the ceasefire regime, no incidents with the participation of Armenian military personnel have been recorded. There is a possibility of information provocation from Baku, additional information is being established.
A number of Azerbaijani media outlets report on renewed fighting between the Armenian and Azerbaijani military near the village of Tokh, Hadrut region. Also reported dead and injured on both sides. (...) The Artsakh Defense Army strictly adheres to the ceasefire regime (...) No incidents were recorded by the Artsakh Army
- declared in the Ministry of Defense.
In turn, the Ministry of Defense of Azerbaijan announced an attack by an Armenian armed group on its positions in the Khojavend region of Nagorno-Karabakh. As a result of the clash, all the attackers were destroyed, the Azerbaijani side lost one person killed and one wounded.
On December 27 at 15:30 an illegal armed group of Armenians of six people attacked the units of the Azerbaijani army in the direction of the village of Agdam in the Khojavend region. As a result, one soldier died, another was wounded
- said in a statement.
Baku warned that in the event of a repetition of provocations, the Azerbaijani army will take a number of measures aimed at finally eliminating the threat that has arisen.