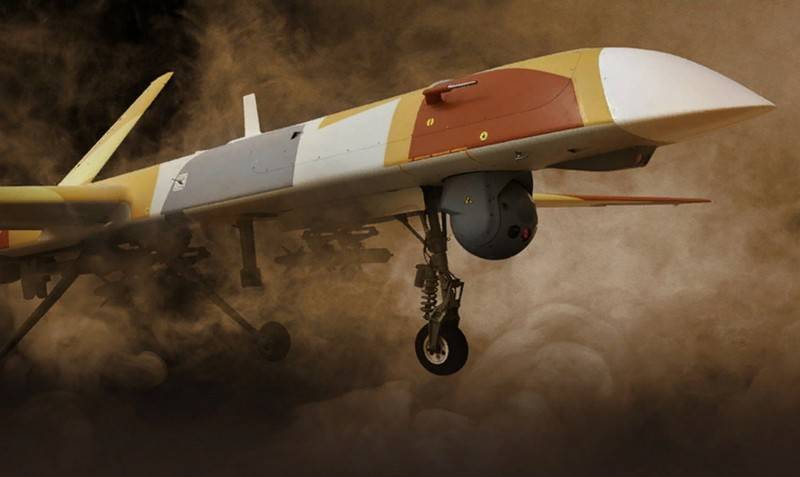 The Ministry of Defense on the eve of the New Year released
calendar
, dedicated to Russian military equipment, showing for the first time the Orion drone with shock weapons.
The Russian military department has released a calendar for the next year. The theme of the calendar is modern Russian military equipment. UAV "Orion" represents the month of May. The signature at the bottom reads: "Reconnaissance and strike UAV pacer."
The drone itself is presented in a shock version, with suspended KAB-20 adjustable aerial bombs designed for high-precision destruction of lightly armored vehicles. Ammunition mass - 21 kg, of which 7 fall on the warhead.
As previously reported, the following ammunition has already been created for Orion:
aviation
small-sized guided missile Kh-50, corrected small-sized aerial bomb KAB-20, guided gliding aerial bomb UPAB-50 with a warhead MLRS "Grad", corrected small-sized aerial bomb KAB-50 with a warhead MLRS "Grad", unguided aerial bomb FAB- 50 with a warhead MLRS "Grad".
The Orion long-duration reconnaissance and strike UAV was created by the Kronstadt company within the framework of the Inokhodets R&D project under a contract with the Ministry of Defense. The reconnaissance and strike drone has been tested in Syria. It is known that the UAV is capable of carrying up to 4 missiles.
The main feature of the new aircraft is the long duration of flights. The UAV is capable of staying in the air at maximum load for up to 24 hours. Flight altitude - 7,5 thousand meters. The maximum payload of the drone is 200 kg in the reconnaissance version, in the shock version it can reach 450 kg.