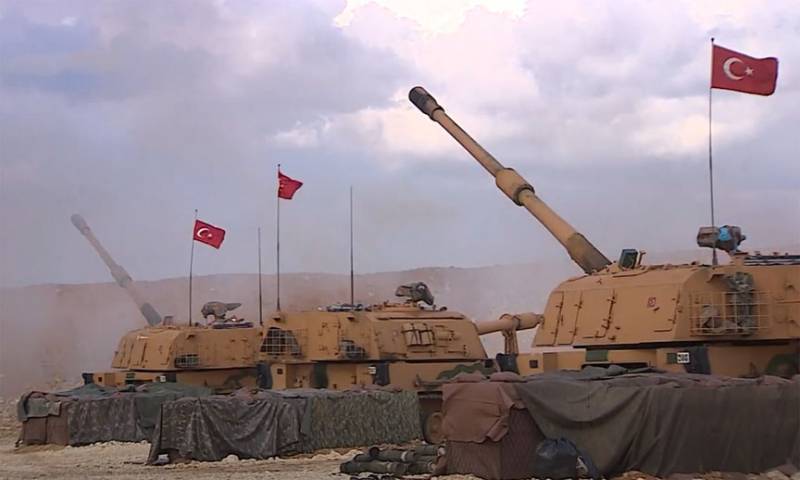 Syrian information service NPA publishes data on an incident in northern Syria. The material reports that the Turkish artillery attacked the positions of the Syrian government forces (SAA) west of the city of Aleppo - in northwestern Syria.
The report says that Turkish troops opened fire after several SAA units attempted to enter positions in the Zaviya mountain range. These territories are now under the control of the Turkish military, who, in the course of several operations in the north of the Syrian Arab Republic, have created an extensive buffer zone.
Artillery fire reportedly "covered" the SAA units in Aleppo and Idlib provinces. This shelling stopped the advance of government forces. According to the latest information, the SAA units suffered significant losses. Moreover, specific figures of losses were not named.
At the same time, it is reported about the strengthening of the Turkish positions in the south of the province of Idlib. According to the latest information, the number of the Turkish contingent in this province of the SAR alone has reached 12 thousand troops. In the same province, the Turks transferred up to 9 thousand units of various military equipment, including infantry fighting vehicles and army trucks. Moreover, this technique is also used by the armed formations controlled by Turkey.
Earlier it was reported that pro-Turkish militants tried to take control of a section of the M4 highway in the north of the country. However, "unknown detachments" struck at the positions of the Turkish military and the formations under their control in the area of ​​the city of Azaz in the Aleppo province.