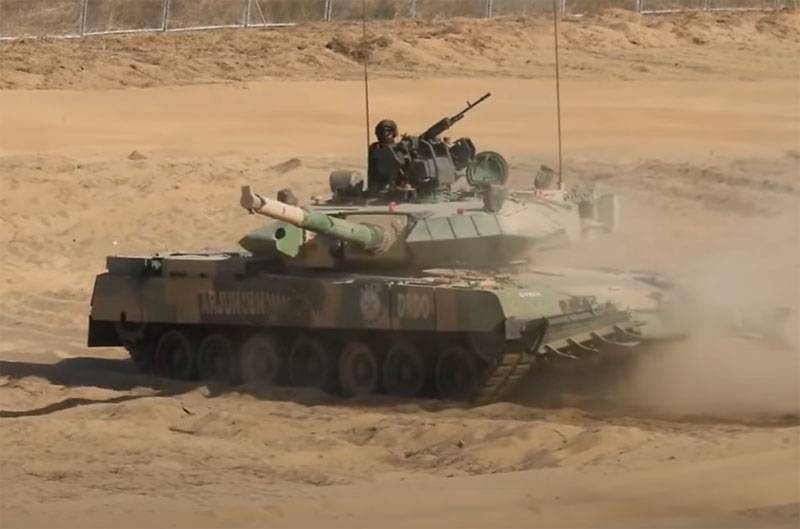 Indian army resumes purchases after a certain break
tanks
Arjun MK-1A. These are 58,5-ton combat vehicles with a 120 mm gun and 4 crew members.
As it became known, the Indian tank units will receive 118 tanks of the modernized Arjun MK-1A, which are assembled at the local defense industry plant in Avadi. The total value of the contract is about Rs 89 billion ($ 1,2 billion). Based on this, you can calculate the price of the Indian main battle tank (MBT). It is about $ 10,1 million. For comparison: this is almost twice the price of the American Abrams and about 15% more expensive than the Korean K2, which was still considered the most expensive tank in the world.
It turns out that now the most expensive tank in the world, based on the contract data provided by the Indian media, is the Indian Arjun MK-1A.
In India itself, this raised many questions. The main question, of course, is related to the reasons why the price of MBT produced in the country has grown so much that it suddenly turned out to be the most expensive tank in the world?
A source for The Hindu newspaper from among the representatives of the country's military department said that the tank has undergone many changes. In particular, it was announced about "solving problems with ammunition", establishing technical support for the Arjun MK-1A MBT at the plant in Jaisalmer.
In total, according to the source, the Indian "Arjun" of the mentioned version received "14 improvements in comparison with the Mk1 version". These improvements were approved by a special commission about 2 years ago. In particular, new elements of electronic control of the combat vehicle have been created, work is underway to introduce the gunner's main sight (GSM) and the tank commander's panoramic sight (CPS). It is added separately that these are "own Indian developments."
The Indian experts also added questions to the manufacturers and the Indian Ministry of Defense who signed the contract with the delivery dates. So, the first five tanks out of the 118 contracted will go to the troops within 2,5 years.
Critics of the contract point out that the price of the tank, which is more than $ 10 million, should include a full arsenal of its ammunition, including ATGM. However, the fact that a certain number of ammunition (in addition to the main ammunition load) is also included in the price of the Arjun MK-1A has not yet been reported.
Recall that earlier the command of the Indian Armed Forces refused to use the Arjun MBT in Ladakh, preferring the T-72 and T-90. The reason was that the Arjun tanks "do not tolerate well" operation in mountainous conditions.