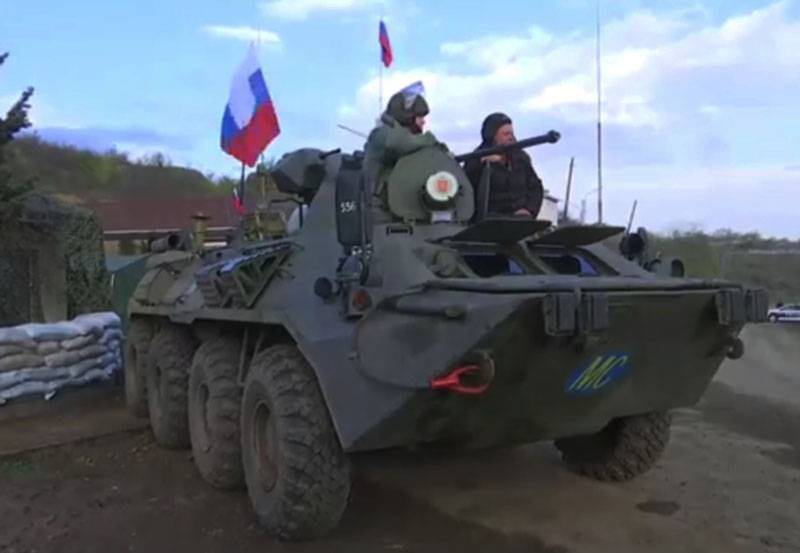 The Prime Minister of Armenia, on the air of one of the republican TV channels, commented on the situation in the south of the country. We are talking about the Syunik region, where Russian border guards have been deployed. They are located on the sections of the Armenian-Azerbaijani border.
Earlier it was reported that the so-called corridor should pass through this region, through which Azerbaijani citizens can freely move from the Nakhichevan Autonomous Republic (Azerbaijan) to other Azerbaijani territories and back. It should be reminded that geographically, the Nakhichevan Autonomous Republic is separated from the rest of Azerbaijan by the territory of Armenia.
According to Nikol Pashinyan, residents of Syunik region have concerns about their own safety:
But as a result of actions on the border, the war in Syunik was suppressed.
The Prime Minister of Armenia stated that the war in the south of Armenia has been stopped "not only now, but also for the future, since in the event of an encroachment on Syunik, not only the Armenian Armed Forces, but also the Russian troops will enter into action."
Earlier, mass protests against the "transfer of territories to Azerbaijan" were held in Syunik. Pashinyan's visit to the Syunik region was actually disrupted. He was once again accused of treason.
Meanwhile, the well-known Telegram channel WarGonzo, whose information needs additional checks, at night released material about the alleged renewed fighting in the Hadrut region in Karabakh. It is stated that the clashes may be related to the presence of a certain number of Armenian volunteers in the forests near Hadrut and Fizuli, who were previously cut off from the main forces. A few weeks ago, one of these groups, numbering up to 100 people, with the assistance of the Russian Federation, was actually withdrawn from the Azerbaijani encirclement.