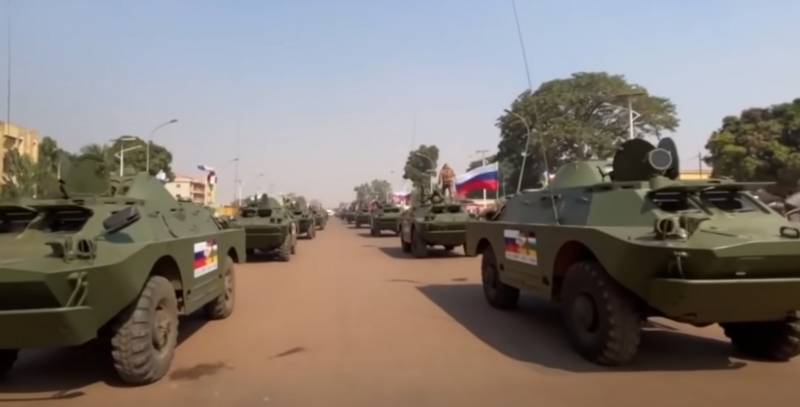 Information about the dispatch from the Russian Federation to the Central African Republic of not only 300 Russian military instructors, but also several units of armored vehicles, is confirmed. Previously, information about the Russian military in the CAR appeared on the pages of the French press. Later, the data on military instructors from the Russian Federation was confirmed by the Russian Foreign Ministry.
Now the country's officials have commented on the news of the transfer of military equipment to the CAR.
So, in an interview
"Russian newspaper"
Deputy Defense Minister Alexander Fomin spoke about this. According to him, military equipment was delivered to the Central African Republic in November this year. According to him, we are talking about armored reconnaissance vehicles BRDM-2, the number of which the deputy head of the Russian military department did not name.
It is noted that Russian military instructors are starting to train Central African military personnel.
It should be noted that the situation in the CAR has recently deteriorated significantly due to the formation of an actually armed rebel front by an unregistered candidate. Some time ago, these forces moved to the capital of the country - the city of Bangui.
On the eve of the CAR, elections were held at various levels, including presidential ones. According to local media, the elections were declared valid, without any noticeable violations. The name of the winner of the presidential election has not yet been announced. At the same time, experts believe that it is after the announcement of the election results that hostilities can break out in the country if the "armed opposition" does not abandon this kind of methods of struggle for power.