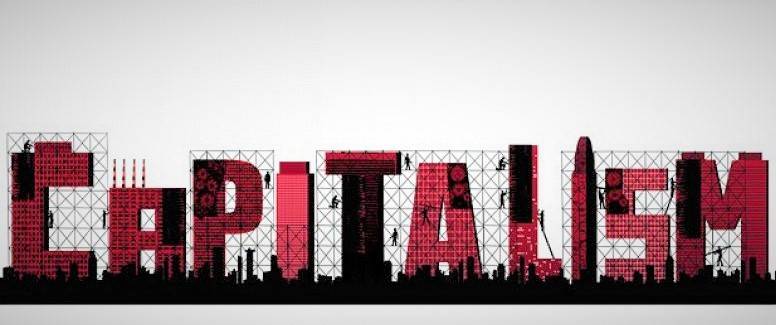 A little more than a month has passed since development institutions such as Rusnano, Skolkovo and various other SMEs, REC and EXIAR have been shaken up in Russia (
Optimizing optimizers
).
Both strategy and development
After such a shake-up for Chubais and a whole cohort of his associates, the very word "development" literally never leaves the lips of our officials and managers.
However, top development managers were shaken up in favor of an office with a slightly less dubious reputation - VEB.RF. It is known that for some time now it has been headed by Igor Shuvalov, a multiple minister and deputy prime minister.
Shuvalov has long been recorded as a patron of the liberal wing of reformers, ahead of which only Dmitry Medvedev and Arkady Dvorkovich are traditionally listed. In itself, the creation of such a supermonster, to which one simply cannot but adhere, initially promised too large sums.
You understand what it is. However, it seems that bureaucratic instincts this time deceived many. Let me remind you that it is no coincidence that the financial parameters of the projects that will be launched, or rather, passed through VEB.RF, are still unknown to anyone.
But just a few days ago it became clear that Shuvalov's corporation would not have an outrageous financial capacity by definition. And this despite all the hype and desire to embrace the maximum possible in the areas of development.
A financial bummer for VEB.RF, which few people noticed at all, happened just the other day. After the next meeting of the State Council, but the first after the reorganization of development institutions.
Let me remind you that in the State Council, there is no eternal ex-president Medvedev in the second (that is, in many respects key) position. Unlike a number of other structures (for example, the Security Council with Dmitry Anatolyevich), there is no second issue in the State Council by definition. There is a secretary Igor Levitin. But what is the "second" here?
In the center of attraction
On the other hand, the president's hands in the State Council are free. Although we are not America, and no one would have thought of connecting them. We have a presidential republic. And not caught on a living thread from several dozen states with such independence that no autonomy in Russia would even dare to dream of.
The main thing is that through the State Council it is possible to carry out such decisions as quickly as possible, which then the Duma and the Federation Council will only have to stamp -
"Approved!"
This is exactly what was done last week. The State Council adopted neither more nor less - the state plan. It was decided to name it rather modestly -
"National Development Goals".
But the notorious National Projects and State Programs are also laid under it.
The unified plan (by the way, quite unambiguously - not a conceptual, but a financial one) also included a number of already forgotten provisions from the Concept-2020. (
Social obligations and capitalist circumstances
).
This concept was, perhaps, the first real attempt in post-reform Russia to adopt the experience of Soviet planning on a national scale. However, like its industry counterparts (like the Russian Railways Strategy-2030 or the energy program with the same deadline), the Concept had a drawback - a lack of specifics with numbers in words.
The Concept did not have a direct connection with the same national projects, and there was no continuity either.
With the new ideas of the State Council, everything is different, they were even worked out at the Center for National Projects, which is about to turn into an analogue of the Union State Planning Committee.
A single strategic document was recently presented to the State Council by Prime Minister Mishustin - this is a real plan, not yet five years, but three years. Even better, you have to change less. Interdepartmental groups have already been formed for it - but in general, this will not surprise anyone.
The plan contains everything that such a document is supposed to. There are goals - to improve the living standards of people, to create a comfortable environment for development. List by region, terms and those responsible for execution. There is even a unified management system. Digital, of course. But the main thing is that the budgetary support is spelled out.
And there is a feeling that the bureaucracy is unlikely to succeed in cutting coupons from an unexpected financial revolution. Too much has been done according to proven Soviet patterns.
Whoever hinders us will help us
Here, readers, hold onto the chairs - 39 trillion rubles are allocated for the new plan. That is, more than six times more than for national projects. It cannot be ruled out that funds for them will be included in the corresponding items of expenditure of the Unified Plan.
For this, perhaps, I still have to say a special thank you - some, no, but budget savings. For a country that is making leaps and bounds towards increasing budget revenues, as well as budgetary investments, as a result, this is an extremely important circumstance.
Only a few years have passed since then, when assets privatized by Chubais back in the 90s began to return under state control or directly into state ownership. And the fact that it all began with YUKOS does not in the least negate the fact itself.
The presence of the state in a particular industry becomes, as a rule, decisive. But it is formalized according to all the laws of capitalism - in the form of joint-stock ownership.
Ordinary examples of the opposite kind (for example, putting up for sale 17% of the shares of the first TV channel) should not be embarrassing - the priority of the state remains there too.
Even the notorious people's IPOs fit into the trend. Not to mention the slow but sure fetch of potentially strategic assets from numerous offshore companies.
If things were going to a complete rejection of offshorization, then this could only be welcomed. But this will happen, alas, obviously not soon.
Nevertheless, the transfer of the oligarchs to a position similar to that of the notorious "red directors" is also something of a trend.
The position of the state in state capitalism is clearly becoming stronger. Does this make the state itself stronger? Now this is not so obvious.
And what kind of state is it? This is also a question.
The definition of "social", in spite of the fact that it is considered almost obligatory, is justified with a very big scratch.
The dream of a true Marxist
Ideally, for any self-respecting Marxist, as well as for an anarchist, the state should wither away after great revolutions. But if for an anarchist it is better immediately and forever, then for a communist it is rather late than early.
To begin with, we must also build communism, to which, bypassing the phase of socialism, you cannot get anywhere. And socialism must also be built. And it is better through the NEP, that is, something similar to state capitalism, which now (no matter what the heirs of Mao say) is taking place in China.
In Russia, it seems, after decades of ideological and economic inter-time, there is a trend towards a transition from wild capitalism to a state-like capitalism similar to China.
Why do I undertake to assert that both in China and in Russia there are almost no traces of real socialism left? Yes, simply, relying on the very structure of ownership: both there and here.
Is it necessary to prove that our great powers do not have that real people's ownership of the means of production, which (unlike private) denies the exploitation of man by man? State property, again - (both here and there) is already in abundance. But the exploitation remains. Moreover, it is growing.
Just pointing the finger directly at the exploiter becomes more and more difficult over time. And the same state, both in Russia and in China, with all its executions, nationalizations and slogans to the envy of Ilyich, has long merged with the sharks of capitalism, helping them to disguise themselves as loyal Leninists.
In Russia, this required (which simply has a lot of precedents in
stories
) bureaucratic revenge, which in China acquired its original form, beautifully veiled under the adaptation to the conditions of world development.
In fact, no socialism (neither real - at the end of the 30s, nor developed - in 1977) was ever built in the Soviet Union.
In China (whatever the local media and the true Leninist-Stalinists scattered around the world say), I am convinced - too.