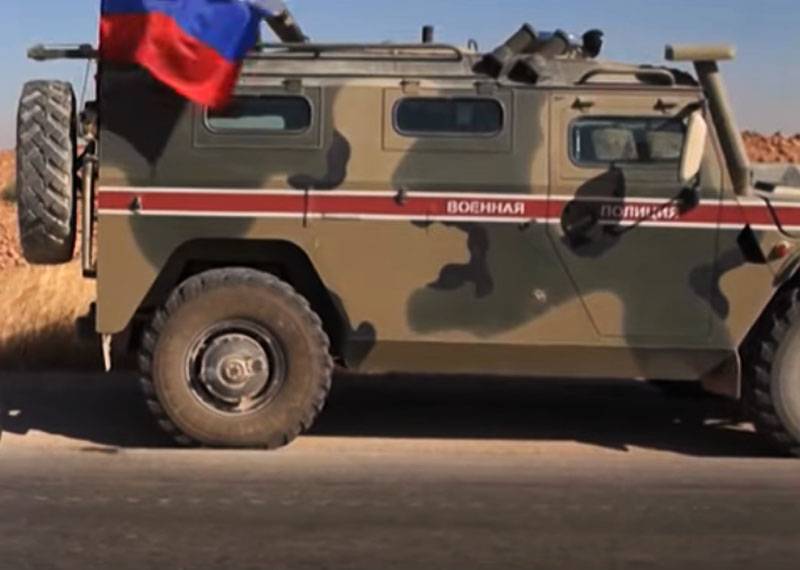 Syrian media publish information about the arrival of a convoy of Russian military personnel in the city in the north of the SAR - Ain Issu. It was noted that the convoy, which included armored vehicles "Tiger" and "Typhoon", entered the territory of one of the observation posts in Ain Iss (Raqqa province) under air cover. It is stated that this cover was provided by the Mi-35 transport and combat helicopter.
Earlier, on the electronic maps of the Kurdish administration, some parts of the territory of Ain Issa were marked with Russian flags. And even earlier, the Kurdish administration said that it had asked the Russian military command to deploy a Russian contingent in Ain Iss - "to protect the city from Turkish shelling."
Previously, this city and its environs were shelled by pro-Turkish troops for several weeks. Their goal was to take control of the strategically important M4 highway, which connects the east of the SAR with the city of Aleppo and further - with the Mediterranean ports.
At that time, information came from Syria about new clashes in the north of the country - in another province. According to the latest information, "detachments of unknown armed persons" attacked a Turkish army post and pro-Turkish forces in the immediate vicinity of it in the area of ​​the city of Azaz (Aleppo province) from several directions.
It is worth noting that Azaz is located a few kilometers from the territories controlled by Kurdish forces in northern Syria - on the highway connecting Turkish Kilis with Syrian Aleppo. Around Azaz, Turkish troops managed to form a buffer zone with heavy equipment and a built-in support system for the so-called "Syrian Free Army" units. The battle, according to some reports, continues now.