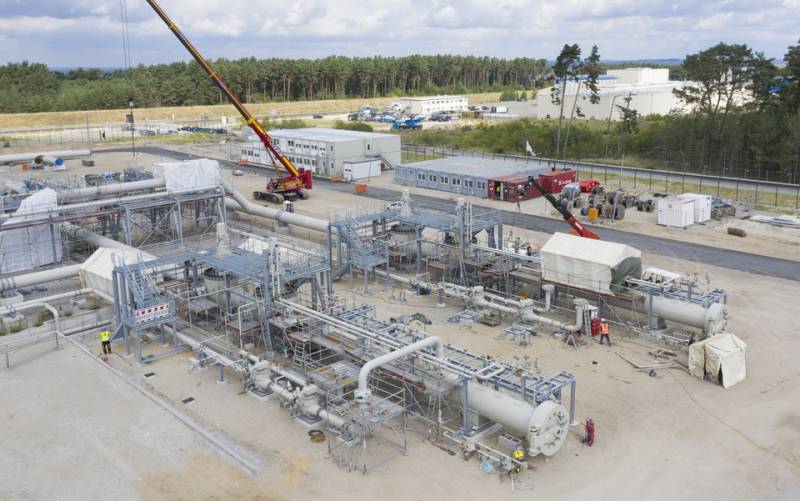 The press secretary of the President of the Russian Federation commented on the sanctions that the United States has introduced and is still going to impose against the Nord Stream-2 gas pipeline. Recall that in one of the sanctions packages, economic restrictions apply to the owners of pipe-laying vessels who participated in the project.
Under the threat of such sanctions, the Swiss Allseas last year interrupted the construction of a gas pipeline on the bottom of the Baltic Sea and withdrew its special ships from the construction area.
In an interview with the VGTRK journalist, Dmitry Peskov, commenting on the US sanctions, called them "raiding" and "open cowboy attack."
According to the press secretary of the head of state, there is no other way to name the actions of the United States in relation to the energy project. After all, the US imposed sanctions, in fact, making it clear that they support unfair competition - it is not possible to promote their liquefied natural gas to the European market by conventional (market) methods, they decided to move to threats against those who are going to buy Russian "pipe" gas. In particular, the greatest pressure from Washington today is on Germany, which has repeatedly stressed that it is interested in the construction of the SP-2 and does not associate this construction with political insinuations.
Recall that a few days earlier, US President Donald Trump blocked the draft military budget. This attracted special attention due to the fact that the draft budget also contained new sanctions against Nord Stream 2.