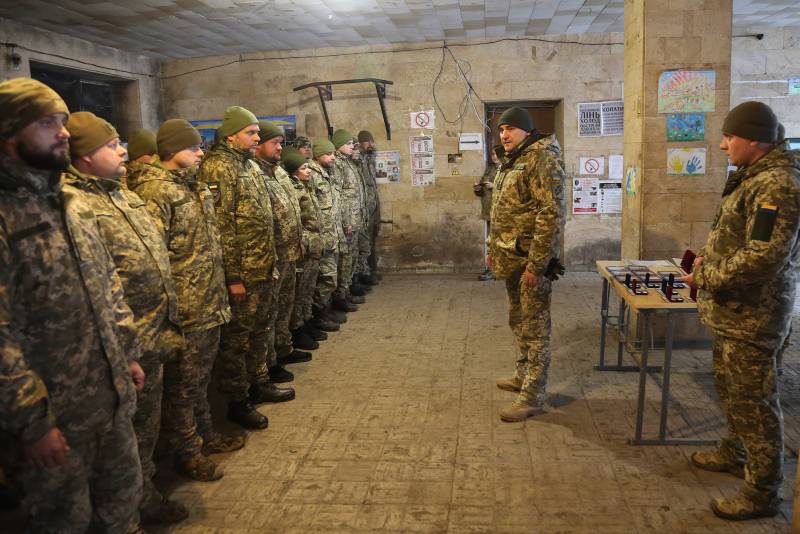 In the APU
In Ukraine, there was an interview with the representative of Kiev in the TCG (Trilateral Contact Group). We are talking about a man named Denis Kazansky. He stated that he "knows when the war in Donbass will end."
It is obvious to millions of people that the war in Donbass will end when the Ukrainian authorities make all the necessary efforts to this end, including through direct negotiations with Donetsk and Lugansk. But Mr. Kazansky has a different point of view.
According to him, it makes no sense to talk to representatives of the authorities of the LPNR, since "they position themselves as representatives of Donbass, not being such." A Ukrainian member of the TCG said that "these people have nothing to do with the millions of residents of the Donbass territories."
At the same time, Kazansky said that "the war in Donbass will end at the moment when Russia is removed from Ukrainian lands."
Representative of the Ukrainian delegation led by Leonid Kravchuk:
The Minsk agreements are not being implemented for the reason that Russia is trying to impose on us the legalization of these illegal DPR and LPR. She wants us to recognize the occupation administration there, to give it an official status. This would give Russia a kind of block of shares in a joint-stock company called Ukraine.
Kazansky added that Russia "wants a piece of Ukraine's sovereignty." According to the Ukrainian representative of the TCG, "Moscow will appoint people there."
Apparently, Mr. Kazansky likes that "people were appointed" exclusively from Washington, which has been the main beneficiary of Ukrainian politics for the seventh year now.
The statements of the representative of the Ukrainian group, which, by definition, should work on the implementation of the Minsk Agreements, if it wants the integration of Donbass, suggest that, by and large, Kiev did not have such a desire, and does not. To justify its inaction, Kiev is trying to shift the blame onto Russia, and also constantly declares that it is waging a war "with the Russian Federation."