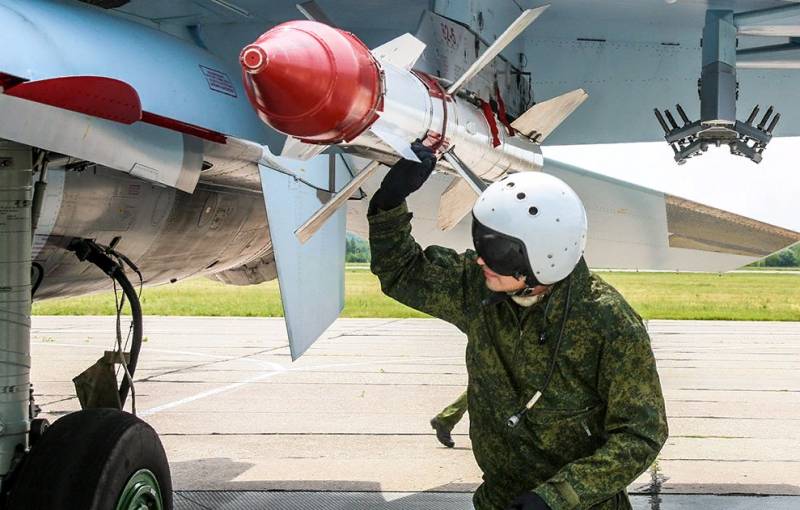 Photo of the Ministry of Defense of the Russian Federation
On average
aviation
The R-27 missiles, produced in Ukraine and belonging to the air-to-air class, have found a buyer. This proves the ability of the Ukrainian industry to produce them on their own, without outside help, despite the doubts of competitors.
A representative of the foreign trade company "Progress" tells about this.
Ukraine is going to export aircraft missiles to Indonesia. They are intended for the Armed Forces of this country.
The representative of the exporting company proudly stated that Ukraine independently manufactured all the components of the missile, from the homing system to the solid fuel engine.
The Indonesian military is going to equip Russian-made Su-27 and Su-30 aircraft with this weapon.
It is also noted that the R-27 is not the only
weapon
Ukrainian production, which interested the armed forces of this Asian country. They also drew attention to the Neptune anti-ship systems and 90K6E radar stations. About this in one of
news
materials previously reported by "Military Review".
The R-27 air-to-air missile is designed to combat enemy aircraft and cruise missiles. Its range is up to 110 kilometers.