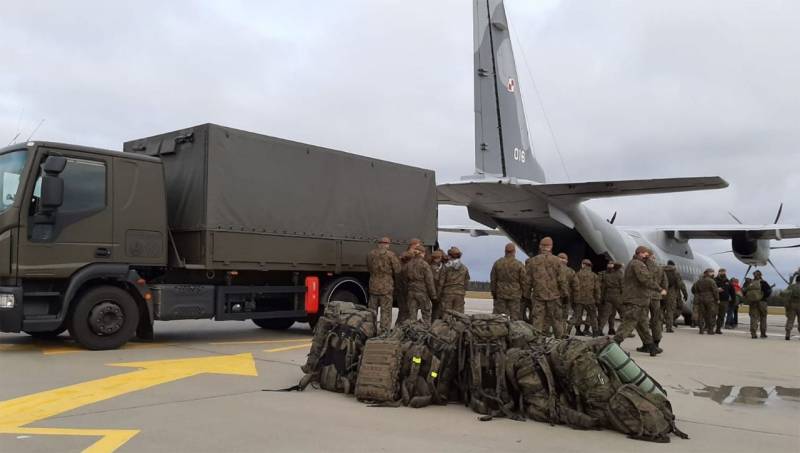 The Polish Ministry of Defense has decided to increase the number of Polish troops on the British border. We are talking about border control points on French and British territory, where the situation has recently become poorly controlled due to the closure of borders.
Recall that the reason for the closure of the borders was the announcement of "the discovery of a new mutation of covid." Despite the fact that virologists have been announcing the emergence of new strains almost constantly since the discovery of SARS-CoV-2, Britain has distinguished itself in this regard. Now, dozens of states of the world have stopped transport links with this country, tens of thousands of trucks have accumulated in French and Belgian ports, unable to get to Britain. Thousands of tons of goods managed to become unusable during the time when the drivers were trying to test for infection. For the first time since World War II, Britain began distributing humanitarian aid to families in need.
In such a situation, the Polish military department announced a "special auxiliary operation" Zumbach "(by the name of the famous Polish military pilot Jan Zumbach). First, 30 troops from the 12th Wielkopolska Territorial Defense Brigade were sent from Poznan to the British border. Then they decided to increase the number of Polish soldiers. The dispatch was carried out on a military transport plane.
Polish Minister of National Defense Mariusz Blaszczak:
The purpose of sending our military there is to support Britain, support the protection of British borders, and provide assistance to medical services
The Polish Ministry of Defense notes that the mission will last for several days, but if necessary, it will be extended and replenished again.
In addition, it is noted that in Britain and in France, adjacent to the tunnel under the English Channel, about 2 thousand Polish truck drivers were "stuck".