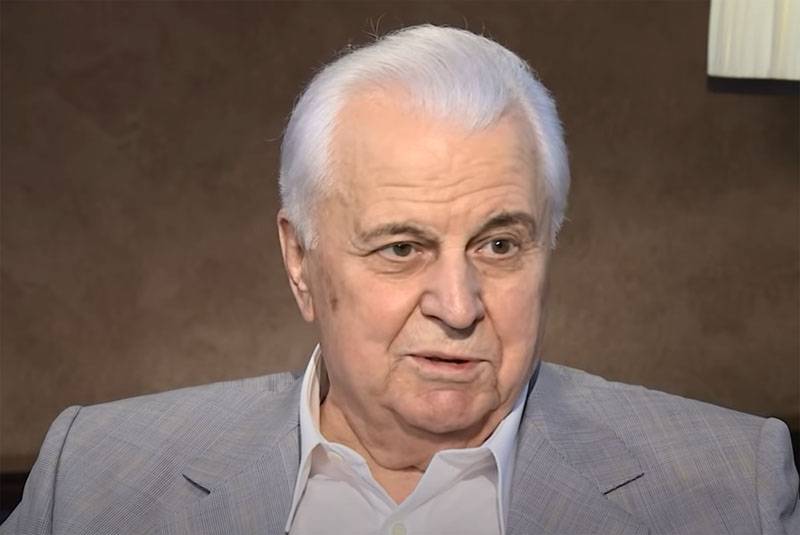 The head of the Ukrainian delegation to the TCG (Trilateral Contact Group) Leonid Kravchuk made a statement after the words of the current president of Ukraine regarding measures in case of "an escalation of the war with Russia." Zelensky said in one of his interviews that he would be ready to announce a general mobilization - "for both men and women" - in case the above escalation manifests itself.
In response to this, the National Security and Defense Council of Ukraine stated that general mobilization in Ukraine is not real, since most of the country's residents "simply do not know how to hold
weapon
».
Zelenskiy's statement about a possible general mobilization in Ukraine excited the Ukrainian public as well. The first president of Ukraine tried to stand up for the current president.
According to Kravchuk, Zelensky was answering a question from journalists "who themselves formulated everything this way." The very question addressed to Vladimir Zelensky was asked as follows: "What will be the actions of the head of state in case Russia attacks Ukraine from the territory of Crimea?"
Kravchuk:
Any answer is related to the question. If they asked "if he attacks," the president answered them that way: "if so, then I will do this ..."
According to Kravchuk, he is also asked what he would do if "the enemy attacked the Ukrainian land." The first president of Ukraine:
I have enough different caliber weapons, I would shoot at every enemy of Ukraine, while my hands are holding weapons, while my eyes can see.
According to Kravchuk, he would have joined the mobilization, as "he is ready to beat the enemy, and not turn the other cheek.
Kravchuk added that he sees in Zelensky's response "the normal reaction of a normal person who loves the Motherland."