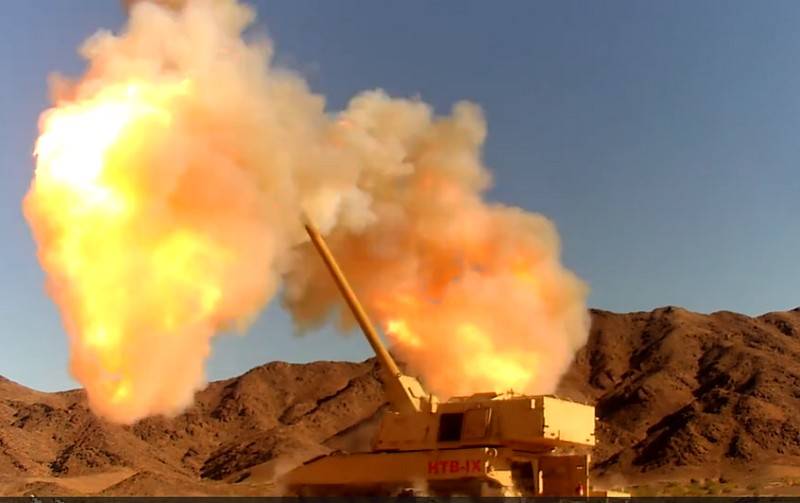 A video of testing the ninth prototype of the promising American 155-mm self-propelled howitzer XM1299 appeared on the Web. The video, originally uploaded by the US Army on DVIDS, later appeared on the YouTub channel of the military blogger Chingis Dambiev.
The description for the video says that the tests were carried out on December 19, 2020 at the US Army training ground in Yuma. The target was a 2T7M transport and loading vehicle on the ZIL-131 chassis of the 2K12 Kub-M1 air defense missile system of Soviet production, located at a distance of 70 km.
During the tests of the howitzer, three rounds were fired and only the third shot hit the target. The first shot was fired by the corrected (with inertial-satellite guidance) projectile XM1113 RAP with the new "supercharge" XM654. Deviation from the target was 200 meters. The second shot was fired by an upgraded 155 mm M982A1 Excalibur extended range guided active-reactive projectile. The target was also not hit, the cause was a hardware problem.
The third shot was fired with a conventional 155-mm M982A1 Excalibur long-range guided active-rocket projectile, so it hit the ground target.
The tests were found to be successful. According to Colonel Anthony Gibbs, the head of the ammunition project, several new ammunition for cannon artillery is currently being developed in order to increase the maximum firing range.