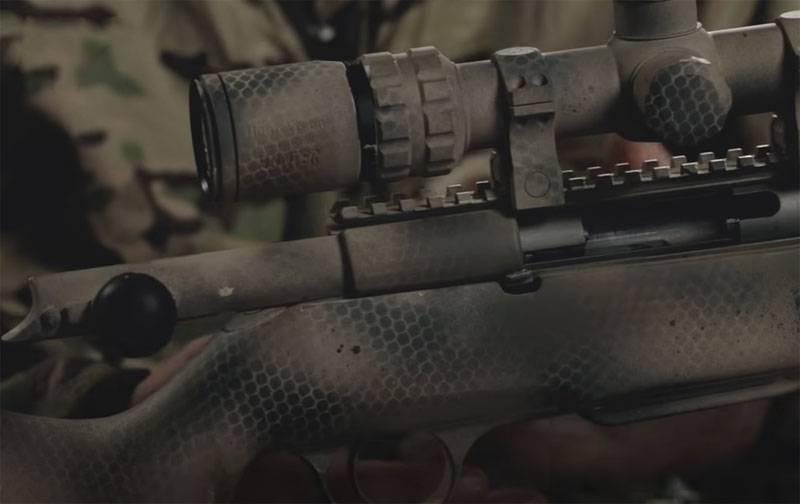 One of the options for modern sniper rifle
weapons
in our country is the TB2-Law rifle. This weapon was created on the basis of the Maral carbine prototype. At the same time, in its concept, the rifle is in many ways similar to another carbine - "Los".
Kalashnikov Concern specialist Evgeny Spiridonov talks about the TB2-Law rifle.
The video "Personal Arsenal" tells and shows this version of the Russian "forward", made under the cartridge .308 Winchester. Rifle barrel length - 350 mm.
Evgeny Spiridonov:
When I found out about this rifle, I immediately began to dream about it. I dreamed for a year, dreamed for two, dreamed for three ...
The expert also talks about the strange appearance of his "Maral" from "Browning", which can be called either a coincidence, or an attempt to impose competition in this niche.
Evgeny Spiridonov explains that he did not like the weapon in question. In particular, we are talking about the store, which, as he notes, was ergonomically imperfect.
Evgeny Spiridonov:
To be honest, the "upright" itself was not perfect. But one must understand that it was a concept that was simply taken to exhibitions.
Today "Maral" is a short hunting rifle, suitable for both paddocks and ambushes.
Clip from the Kalashnikov concern: