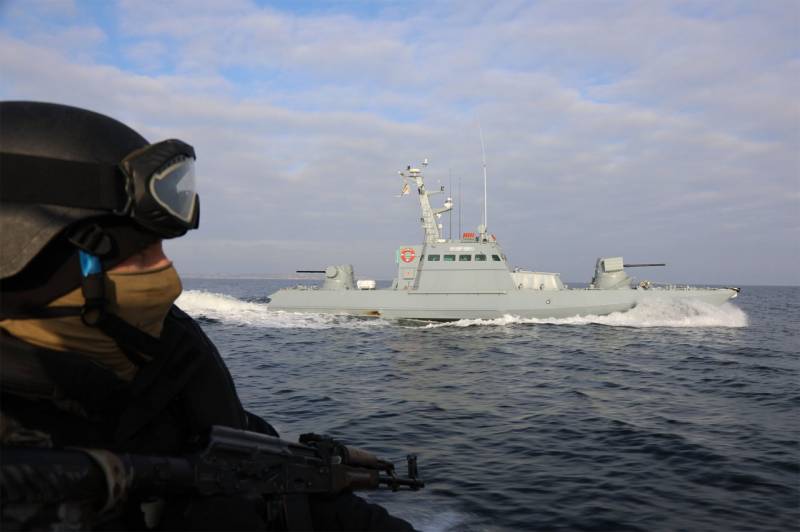 In Ukraine, they continue to declare that they are following the course of the transfer of the army and
fleet
to NATO standards. At the same time, very arrogant statements are heard that the power of the Ukrainian army today is "greater than ever." Recall that at one time Petro Poroshenko called the Ukrainian army "one of the strongest on the continent."
Now in the Ukrainian departmental media there are statements that, thanks to the use of the experience of the "allies" and the development of their own technologies, the power of the army and navy "will continue to gradually increase."
The publication Defense Express published a material that tells how Ukraine will control the Black Sea. It should be noted, however, that this is not a question, but an actual statement with provisions on how Kiev will achieve such control. And, as already noted, for "control over the Black Sea" Ukraine is going to develop its own technologies and "adopt world experience."
From material in the Ukrainian press:
To effectively defeat the enemy at sea, it is necessary to detect, identify and only then strike.
The statement is more than obvious. Further, the question of how exactly "in time" are going to detect the enemy. One of the examples mentioned in the publication is surface and underwater space monitoring systems with the integration of various detection means.
At the same time, it does not say which surface and even more so underwater means are going to be used by the naval forces of Ukraine. And with the number of ships currently in the Ukrainian Navy, this question a priori may remain unanswered.
The material tells about Russia's military actions in the Black Sea. As an example, they cite "the assignment of special importance to the interdepartmental integrated system of illumination of the surface and underwater situation, which includes marine, space and land contours.
In Ukraine, they are going to implement their own system of a similar nature. At the same time, it is indicated that it is necessary to carry out operational anti-ship, anti-submarine and anti-sabotage defense, including the defense of the coast, naval bases, tactical groups of ships in an unprotected roadstead.
The need to increase the level of protection of the Ukrainian sea borders, the length of which is 1355 km, is noted. All these components, according to the profile Ukrainian press, will help Kiev to gain control over the Black Sea.