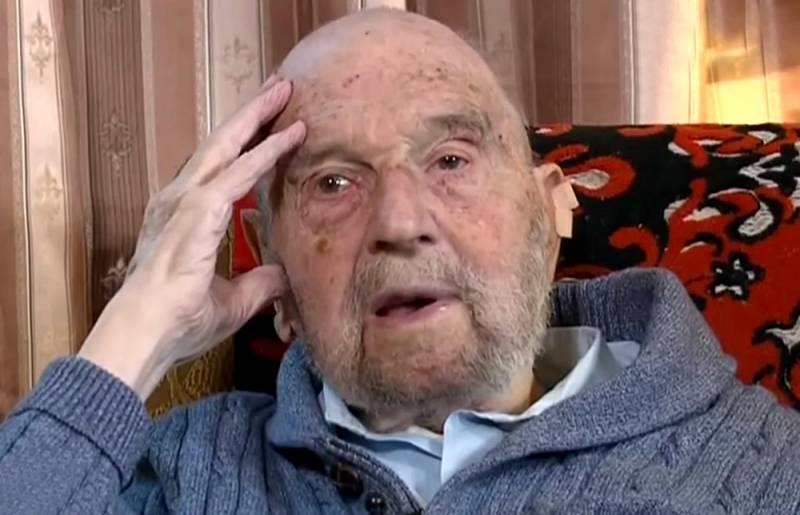 The legendary Soviet intelligence officer George Blake died at the age of 98. This was reported by the press bureau of the Foreign Intelligence Service (SVR).
Today, the legendary intelligence officer, retired colonel of the SVR of Russia, George Blake, is gone. He sincerely loved our country, admired the feat of the people in the Great Patriotic War. (...) Books have been written about him, films have been made. In intelligence he was highly respected and appreciated. He himself jokingly said: "I am a foreign car that has adapted to Russian roads ..." Now this foreign car has completed its almost century-old run
- said in a statement.
George Blake was born on November 11, 1922 in Rotterdam (Netherlands), participated in the Resistance movement in Nazi-occupied Holland, then moved to England, where he later got a job in British intelligence MI6.
In 1948, an intelligence officer who studied Russian was sent to Seoul to organize observation of the Soviet Far East. In 1951, after being captured by the North Koreans, he managed to transfer a note to the Soviet embassy, ​​after which he offered cooperation to Soviet intelligence.
After returning to England in 1953, Blake repeatedly provided Soviet intelligence with information about the military secrets of England and the United States.
In 1961, Blake was arrested by the CIA after the betrayal of Polish intelligence officer Golenevsky, he was sentenced to 42 years in prison, but after 4 years Blake fled, moving through Berlin to Moscow, where he worked for a long time under the name of George Bechter.
Blake retired with the rank of colonel in foreign intelligence. For his services in ensuring the state security of the USSR and Russia, he was awarded the Orders of Lenin, the Red Banner, the First Class of the Patriotic War and other awards. A bronze portrait of Blake is placed on the monument to Russian intelligence officers of all times, located at the headquarters of the SVR.
Voennoye Obozreniye expresses condolences to the relatives and friends of the deceased.