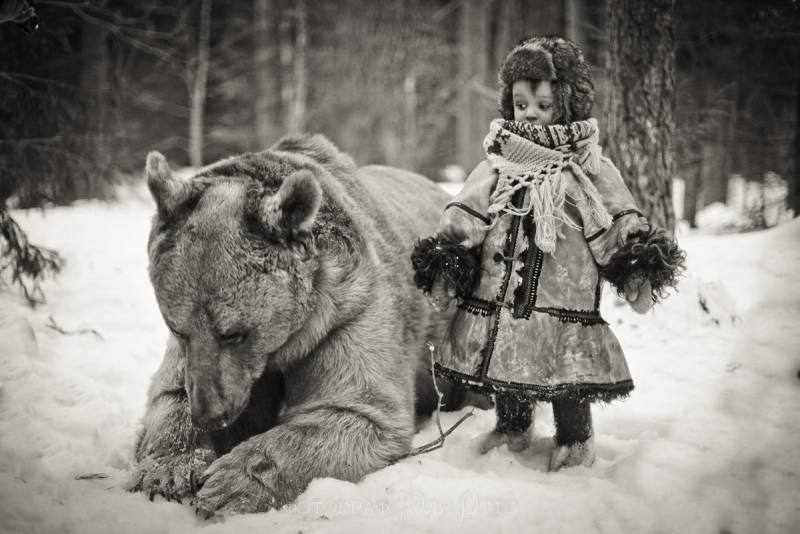 And why
they
should have listened to us?
After 1991 and the collapse of the USSR, it would be strange to expect that someone in the West will seriously listen to Russia. It's just ridiculous. And even in the XNUMXs, count on the fact that we
there
someone there would listen, it would be unnatural. The balance of power was not very impressive. And this is - to put it mildly.
Sad introduction
However, in the post-Soviet space, the situation was completely different.
And in the 90s Russia remained the number one country, being much stronger and more influential than any other post-Soviet state. In fact, more powerful AND, in fact, more influential. But but on her already
then
frankly did not pay attention. Say, who are you, anyway? Who are you? This is what led to quite, so to speak, unexpected results.
Theory: Lithuania shares a border with Russia. We are much richer, stronger and bigger. It would seem that the conclusion suggests itself: Lithuania needs to seek compromises and negotiate with us. But no!
Realities: in Lithuania, the most Russophobic line of behavior was initially adopted. And now it is impossible to agree with them. For one simple reason: they sit and wait for Russia to come "to apologize." And pay compensation for the alleged "occupation." You can certainly laugh. But it is on this that their entire foreign and domestic policy is built today. For them, Russia is evil. And for some reason she should only "pay and repent". It is in this vein that they are ready, perhaps, to communicate. And in no other. AND
it
really becomes a problem. That is, people there with nostalgia recall the era of the early Yeltsin. And it is precisely at that time that they are guided as something supposedly normal.
Roughly the same applies to the Baltics as a whole. And this is what makes communication with them almost completely impossible today. In other words, their very paradigm of political existence completely excludes a normal attitude towards Russia.
Strictly speaking, this logic led Georgia to disaster. The problem was this: they basically did not hear us. What we told them - the Georgians cut off as "white noise". Therefore, everything that happened later became a complete and absolute surprise for them. In short, shock and awe.
In other words, the proud inhabitants of Georgia were boiling in their own pot. We talked mainly with representatives of the West. They did not listen to Russia and Russians and did not want to hear. That is why Moscow's harsh military response was a complete shock to them. Here they woke up. And they began insistently demanding the return of the northern territories in exchange for a mythical readiness for dialogue. Don't you think it's a little late in the day? Diplomatic relations must be maintained constantly, and not from time to time. Especially with immediate neighbors. And even more so with a powerful and strong neighbor.
Thus, the official Tbilisi was simply obliged to constantly maintain a hotline with Moscow, just to avoid trouble. At the same time, you can have any system and a different ideology,
but
the first and main ambassador of Georgia should be its representative in Moscow, right?
We in Russia also like to interfere with politics with friendship, a common
history
and other emotions. This is mistake. But even purely technologically ignoring Russia's position was political suicide for Georgia. And then it got quite late. That is, now they really want to talk. A bit late. One had to think about the consequences before deciding on an attack on Tskhinval.
The most unpleasant thing is that the Georgians did not understand that
to
the moment the Russian peacekeepers were killed, there was one political situation. And immediately after that, a completely different era began. That is, prior to the start of the shelling, the attitude in Russia to this problem was absolutely "parallel". Nobody around Abkhazia-Yu. Didn't he take round dances in Ossetia? To some extent interested in the relationship between Georgia and NATO. All.
In other words, the issue of the territorial integrity of Georgia
was
in general we decide. And 8 August changed everything. Fundamentally. And irreversible. And if the Georgians were so interested in their territorial integrity, then ignoring Moscow's position was tantamount to suicide. Well, yes, in the end, their policy was just suicidal in nature.
Now everyone is telling us:
"If you want to have good relations with Georgia" ...
Do we want to have them? And why should Russia "pay" for good Russian-Georgian relations? Unclear.
And again Ukraine
Oddly enough, Ukraine was very actively trying to participate in that very conflict. And she took part. Agree, if there were any smart people in Kiev, then, looking at this whole Georgian epic, they would be forced to draw very disappointing conclusions:
"You cannot trust the West. He only uses the "limitrophe countries", but does not help them, does not protect or feed them. "
It would seem that the course and results of that "five-day war" would have to radically change Ukrainian foreign policy.
Well, put yourself in the shoes of the leaders of Ukraine. Look at the war in South Ossetia through their eyes. What do you see? The conclusions are simply tragic.
"Oh, to hell with him!"
This is how the people of Kiev should have responded, in theory. And not because of high moral principles and tender feelings for fraternal Russia. And from their purely selfish interests.
In other words, the Donetsk-Crimean epic could be predicted
very advance.
Ukraine borders on Russia, which certainly will not remain indifferent (a favorite formulation of British diplomacy during the empire). Any adequate politician or oligarch should have understood that "to present Moscow with a fact" is a suicidal policy. It's not gonna go.
But that's exactly what they did. And we, and they do not fully understand the depth of the changes that took place after the second Maidan in Russian-Ukrainian relations. Certain forces in Russia were initially interested in cooperation with Kiev, no matter what. For commercial and political reasons. And no reorientation to the West and growing Russophobia in Ukraine, it seems, could break their policy.
"And we will all be friends."
How it was!
True, Crimea, the shelling of Donbass and the demand for sanctions (for us) by the "brotherly Ukrainians" (from the United States) completely broke this rotten political scheme. Not immediately, but they broke it. Which, by the way, the author is insanely happy.
But for the Ukrainians in general, what happened was a disaster. But Russia's actions came as a complete surprise to them.
It would seem that a Russian-speaking country is also. But what's the point? Nobody listened to us there all these years. They already knew everything about Russia. And the opinion of the Russians was not interesting to them.
"Internal boiler" and "West orientation".
And that is why Russia's actions there were absolutely sudden and incomprehensible to them. As a result: terrible hysteria and terrible resentment.
You know, from personal and impersonal communication with representatives of this beautiful country one really gets the impression that they are not "catching up", that to the east of their borders was not a geopolitical "totalitarian fake", but a real state with specific interests and opportunities. And ignoring this was completely suicidal for Ukraine. But this is exactly what the local politicians were doing.
This is not to say that their policy was again obliged to be extremely honest and noble. And to the fact that now you don't have to bang your head against the wall. International politics is complex and ambiguous. There are no simple solutions.
And both official Tbilisi and official Kiev tried to follow the path of the simplest.
Degree of responsibility
You know what amazes?
Lack of understanding of the extent and measure of responsibility. When you live in an independent state, then, of course, it can independently enter the war. His cities can start bombing and shelling, well, etc. And the task of the government is not to participate in various disastrous adventures of foreign powers, but to ensure the safety of its own population. The most surprising thing is that even when the population itself categorically refuses to understand this.
The USSR was a superpower (after World War II) and had the strongest army on the planet. But they feared war there, even when it was at its peak (in the 1970s). And the population was afraid, and, which is typical, the leadership - right up to Brezhnev. Possessing incredible, simply monstrous resources for war. But they were afraid. Both the people and the authorities.
But in operetta countries such as Ukraine or Georgia, paradoxically, no one was afraid of war (and is not afraid). And nobody is afraid of anything. All right, just their leadership. Their elites, as usual, plan to flee to the West in case of serious hostilities. But what are the people counting on? Why is there such optimism?
Yes, pride in your country and determination to win is, of course, great. But, as a rule, even the inhabitants of the great powers were usually not very happy about the news of the war. Even with serious military potential, war is best avoided. Because there are consequences. Serious. That is why it is better to live in peace. And to find compromises with neighbors.
So what, I wonder, was thinking in Georgia, for example, when deciding to attack the peacekeepers? Why, in general, was this done? What for
such
risk? Absolutely unfounded. Or why would Ukraine send its air defense systems there? For what? Is the risk high, but the profit is not clear? If you refuse, then this is not cowardice - this is just sober state thinking.
And now, having started this war and lost it, the Georgians behave today as if nothing had happened at all. And now they demand to return everything back. It turns out that they did not even understand what they themselves had done, in terms of diplomacy? It seems that for them the foundations of diplomacy do not exist at all. And even diplomatic relations with Russia - and even more so. But even in Germany after the First World War, many Germans asked quite a reasonable question:
"Was it worth starting? Maybe you shouldn't have? "
The most unproductive thing is when people don't want to draw any conclusions. Or do they think they just lost a game of poker?
After all, Burjanadze confirmed that yes, Putin called her. And yes, he warned her ... It turns out that the approach of the Georgian side is truly childish:
"If you lose, it doesn't matter ... Bring the toy back!"
But people there went to war, being warned of all its consequences. But this knowledge for some reason did not stop them then.
Before its second Maidan Ukraine could already draw at least some slightest conclusions from the sad Georgian experience.
"Maidan, America, Crimea, Black Sea Fleet bases, Syria. Why do we need this? "
- any normal Ukrainian politician should have asked himself. And most importantly, they (having a common border of two thousand kilometers with the Russian Federation and carrying out the main trade with the Russian Federation) should have maintained at least a "direct line" with Moscow and, as a maximum, perfectly understand all the reciprocal moves of Russia. And think over the effect ahead of time.
In short, it was quite within the power of Ukrainian politicians to prevent the disintegration of their country and avoid a war on the eastern borders. It's just that no one there really bothered with this.
They remembered about Russia just at the moment when armored personnel carriers with marines began to take positions outside their places of permanent deployment. Here the Ukrainians (having sustained a theatrical pause) became very loudly indignant. And only later the question of Donbass was decided. But then they could draw at least some conclusions not only from the experience of Georgia, but also from Ukraine itself ...
It was necessary to take into account that Russia was nearby. And look for compromises. Understand the limits of the possible and not go beyond them. Well, when did they remember about Russia? When did the north wind blow? It was then that I remembered everything at once.
Good politics and bad
What is the difference?
Good politics is done
to
tragedy. But they are trying to mold bad politics after the fact, as they say, after the fight.
Ukraine did not have to fight after the fact for the return of the Crimea-Donbass. And she should initially pursue a policy that would exclude the loss of these territories. That is, it was necessary to proceed from purely state interests, and not from someone's whims, phobias and just desires.
Preserving territorial integrity is a serious state task. And it is about this (and not about something else) that Ukrainian politicians should have thought ahead of time. That should be their number one challenge. But its solution is unrealizable without building normal relations with Russia.
However, for some reason the idea prevailed there that tough and aggressive behavior would solve all issues. In general, it seems that no one wanted to not only take into account, but even listen to Russia's opinion and its political interests there. Politicians in both Tbilisi and Kiev turned out to be, in fact, useless. In 2007, in Bucharest, Ukraine and Georgia they promised something from NATO. And now has just come, it seems, is the very time when it is already possible to get acquainted, as they say, with the results.
And now, faced with territorial problems, they are very indignant there and demand that we restore their territorial integrity. Great, but we're not friends at all, are we? And why do we need to do this? Is this supposedly the basis for the resumption of the dialogue? Yah? Why, in the previous decades, was it somehow not very much advocated for this very negotiating process?
From a rational point of view, both countries should have decided a little earlier which is more important for them:
"Rapprochement with the West at any cost or territorial integrity and peace on their territory?"
Both Georgians and Ukrainians followed the path of trade in sovereignty.
The logic is as follows: even if Georgia restored its territorial integrity, would it be able to guarantee the absence of NATO bases on its territory? Quite the opposite! The same goes for Ukraine. So much for the elementary political alignment.
The logic that any country can independently decide whether to join NATO or not is inherently flawed. NATO is not a postal union. This is a military organization.
Therefore, such a step by any neighbor of Russia automatically raises questions of its security. And, therefore, she will react.
As you know, NATO is not intended to sit in trenches, but to promote an active military policy of interested parties. Anywhere in the world, if you like.
Therefore, the granting of territory for NATO bases by the countries of Eastern Europe is, in essence, their guarantee of a concrete base for an attack on Russia. Moreover, after joining NATO, any country, in reality, loses control over its foreign policy and sovereignty. That may have already truly tragic consequences for herself.
The illusion of universal values. Who Should Pay?
And here is the most curious thing: both Ukraine and Georgia have completely integrated into the Western system of values ​​and now play by someone else's rules, taking them almost for the laws of the universe. Of course, they are considering some ideas, thoughts and proposals from Moscow. But only through this stranger's magnifying glass. That is, as if for these countries the opinion of the collective West is not just correct now, but now, in general, it is the only correct one in the world. And all other opinions -
"Not according to the charter."
And here not just problems begin, but very big problems. Today, neither the government nor the population of these countries simply wants to think outside the framework of the very Western concept of world order. Therefore, communication with them becomes extremely difficult. Everything that Russia (or the Russians) says there is translated into money, into concepts, or they are simply discarded.
However, Russia is still a great and powerful country. She has
its
history, culture, national psychology. Which, in principle, is normal. It is not for nothing that businessmen are advised to learn not only (and not even so much) the language of the country with which they want to work, but also to try to delve into national psychology. Agree, in order to make money successfully, you need to at least roughly understand the people you work with. Otherwise, surprises are inevitable.
This is what strikes most of all in the closest neighbors (from Estonia to Georgia): their fundamental unwillingness to understand something about Russia and to spend time and effort studying it. But this leads to rather grave consequences: Russia's actions suddenly and categorically do not fit into the schemes that are drawn according to Western patterns.
The most surprising thing is that relatively recently they themselves were part of the USSR. And it seems that as a result of this, they should have certain bonuses in the understanding of Russia. But no matter how it is.
What was especially surprising in Ukrainians (and, moreover, in Belarusians): the need to explain the basic principles of the political and economic structure of Russia. That is, it was always necessary to start the discussion somehow from completely almost from scratch. Moreover, we always had to start with the refutation of some fried facts. In other words, discourse is always conducted almost from an area that is far beyond zero (that is, from a scale of negative values).
By the way, if people from far abroad still treat your words about your country with a certain confidence, then Ukrainians and Belarusians, as a rule, know everything about Russia themselves. AND
even better
the Russians themselves. That makes any meaningful communication in principle impossible.
Recently, Mr. Zelensky made me happy in this sense, giving a fresh idea that
"If Ukraine wants to go to Europe, then Russia goes to the USSR."
His phrase very well characterizes this particular confusion in the minds.
Russia in other people's manuals
For various reasons, in the new republics of the near abroad, the request for adequate information is somewhat underestimated. At the time, it was precisely this that struck: the complete disregard of information from the Russian media in Belarus and Ukraine. After all, they take the texture from Western methodical books. And the impression is that there is no such big country with Russian-language media next to them. But in the Russian media it is often tiresome
excess
attention to individual (sometimes very small) European countries.
The situation with the mass consciousness in Kiev / Minsk was even more indicative: in principle, it ignores the existence of Russia and some kind of internal Russian problems. And this is in the presence of millions of guest workers and serious economic dependence on Russia. What happened 30 years ago (USSR) was long ago. Russia today is far from the RSFSR-1989. Other country. The point is not which is better or worse, but that it is completely different. For Russians, this is less noticeable because they live here. For neighbors from the near abroad, this is also hardly noticeable, because they are simply not interested in this.
Therefore, both for Georgia and for Estonia there is an understanding of the situation in the coordinates "USSR - Western Europe". However, the USSR has been gone for three decades. And civilized Europe has changed somewhat. But the understanding in these neighboring countries has not changed: the USSR was wrong, and everything that happened later in Russia was also wrong. In general, everything is wrong with us. Not according to European standards.
therefore
любые
Russia's energetic actions in the foreign policy arena cause genuine bewilderment and complete rejection:
"Can you not do this?"
That is, people there do not just disagree with us. They fundamentally do not understand what kind of policy Russia still dares to pursue?
Why is Russia with great irony regarding any talk about some of their sovereignty? Because all their sovereignty boils down to the fact that American curators set the rhythm, and various journalists and political scientists from the so-called independent countries dance diligently, trying their best to get into this very rhythm. Is this their vaunted sovereignty?
You see, it is difficult to explain this to those people for whom all the wisdom of the centuries is contained in muddy manuals published with the money of non-governmental Western organizations. For both Belarusians and Ukrainians (and not only, but these two republics are Russian-speaking), the entire political discussion usually begins with this very manual. And she, apparently, ends with it. The universe outside the framework of these guidelines simply does not exist for them.
Thus, all our arguments, if they are absent in these guidelines, then they do not exist at all. Something like that.
Therefore, as a rule, there is no communication at all. It is, as it were, impossible in principle under such conditions.
And Russia, oddly enough, continues to act. And that leads to funny collisions. A collision (especially in English) is like a collision. That is, our neighbors (it looks especially funny in Minsk and Kiev) are trying to understand Russia's actions, proceeding not from the Russian political agenda, but from invaluable methodologies. So nothing happens.
Does this mean that Russia is behaving somehow wrongly?
No, gentlemen. This is something wrong there - in your guidelines from the West.
The uselessness of the press
The complete lack of demand for Russian political publications, both in Minsk and Kiev, is striking. And this problem did not arise yesterday, but many years ago. In the era of the Internet, you can easily and practically free of charge and literally on the train get acquainted (with knowledge of the language) with the political position of the leading world powers in half an hour. No secrets, no surprises.
But in some magical way, both Ukrainians and Belarusians
fully
have ignored Russian political debate over the past couple of decades. Which was conducted very violently. And in Russian. Moreover (an important difference) for Russia is much more direct and less characteristic of duality. In other words, many things in Russian were stated in absolutely direct text. And they were very heatedly discussed. Over the past two decades, Russia has been much stronger and more significant in world politics than Poland, Turkey or Germany.
As the 2010s showed, it turned out to be even more significant than even China with its enormous economy. And at the same time, it bordered on the very republics of the post-Soviet space. Then you can't ignore her?
It turns out that its foreign policy is an objective reality. She is. But, to my horror, even in Belarus there is a complete lack of understanding (and unwillingness to understand). And even before the second Maidan (at the end of the XNUMXs), the same situation took place in Ukraine. Studying the internal Ukrainian political discussion, it was possible, perhaps, to come to such a strange conclusion that there is no Russia on the map at all. And no print / internet editions exist there.
In other words, there was not even a rejection of the ideas presented in Russian editions, but their complete disregard. And ideas, and publications, and Russia itself. After Maidan-2, this cost the new government quite dearly.
The same is the case in Belarus. Surprisingly, there is a very persistent information barrier that prevents the penetration of information from the Russian east. Sometimes it is terribly amusing when, when talking about Russia, Belarusians, first of all, refer to their press. Russian - does not exist for them. And as a result, people just don't understand why?
Thus, we must realize that our dear neighbors today do not see Russia with its real possibilities, problems and goals, but a kind of geopolitical construct created according to foreign plans.
And they don't just don't understand us. They no longer want to understand anything. And they can't.
This is something like this: if a person at school did not study, for example, mathematics, then at the university it will be absolutely impossible for him to understand even the simplest lecture on this subject.
Articles from this series:
Limitrophe countries and Darwin Prize