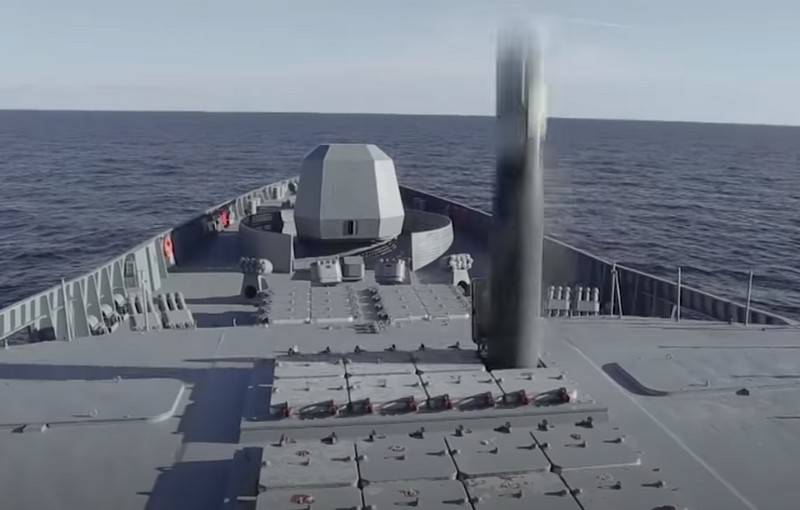 The date for the start of state tests of the Zircon hypersonic anti-ship missile system has been announced. As reported
TASS
citing a source in the military-industrial complex, state tests will begin next year, 2021.
According to the source, in 2021, 7 Zircon launches will be carried out, two of them will take place during the flight test stage, and another 5 - state tests. The frigate "Admiral Gorshkov" and the multipurpose submarine of Project 885 (code "Ash") "Severodvinsk" will take part in the tests.
In 2021, after completion of flight design tests, state joint tests will begin. As part of flight design tests, two more launches will be performed
- the agency leads the words of the source.
The test program will be divided into two stages: in the first half of 2021, 4 launches of the Zircon rocket will be carried out from the Admiral Gorshkov, in the second half, the Severodvinsk nuclear submarine will join the launches, which will conduct at least 3 rocket launches.
The flight design stage of the Zircon tests in 2020 was successful, a total of 3 missile launches were performed from the board of the Admiral Gorshkov frigate. All tests are going on schedule, without disruptions. The press service of the Northern
fleet
said that the rocket confirmed the inherent characteristics.
As part of the tests, the high speed and other tactical and technical characteristics of the new
weapons
- said in the message of the fleet.
As previously reported in the defense industry, according to the plans of the Ministry of Defense, the ship complex with the Zircon hypersonic missile should be put into service in 2022.