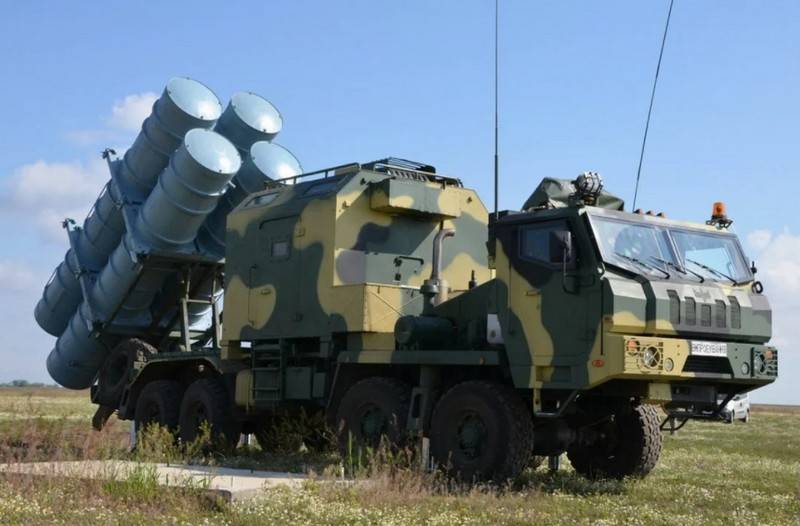 Ukraine will supply Indonesia with the Neptune anti-ship complex; the corresponding memorandum has already been signed. This is reported by Defense Express with reference to the Ukrainian special exporter of the State Enterprise SZTF Progress.
According to the published information, Ukraine and Indonesia signed a memorandum on the conclusion of a contract for the supply of a complex of anti-ship cruise missiles RK-360MTS "Neptune". If the contract is signed, Indonesia may become the first foreign buyer of the Ukrainian anti-ship complex.
The fact of signing the memorandum was received in Ukraine with great enthusiasm. The same Defense Express published an article with the headline: "A line of foreign armies is already lining up behind Neptune: Indonesia will be the first importer of ZhK-360MTS."
As reported, the signing of the memorandum was preceded by lengthy negotiations, during which Ukrainian specialists managed to convince the Indonesians of the "advantages of a number of Ukrainian weapons." According to a representative of the Progress company, in addition to Neptune, the Indonesians were interested in Ukrainian radars and
aviation
rockets.
The Indonesian military has positively assessed the radar 90K6E from the NPK Iskra. This mobile 3D all-round transistor radar is designed to detect targets flying at low, medium and high altitudes. Also, the military was interested in R-27 aircraft missiles
- said the company, adding that Ukraine supplied five R-2010 missiles to Indonesia between 2018 and 27.
For our part, we note that the anti-ship complex RK-360MTS "Neptune" was adopted by the Armed Forces of Ukraine at the end of this summer, but has not yet gone into mass production. As recently announced in the Luch design bureau, the Ministry of Defense of Ukraine does not allocate funds for the production of the complex, although it was previously reported that for 2021 the funds for the purchase will be allocated after the redistribution.
The Ukrainian "Neptune" is a subsonic anti-ship cruise missile with a declared range of 300 km. Designed to destroy ships with a displacement of up to 5 thousand tons, as well as coastal targets.