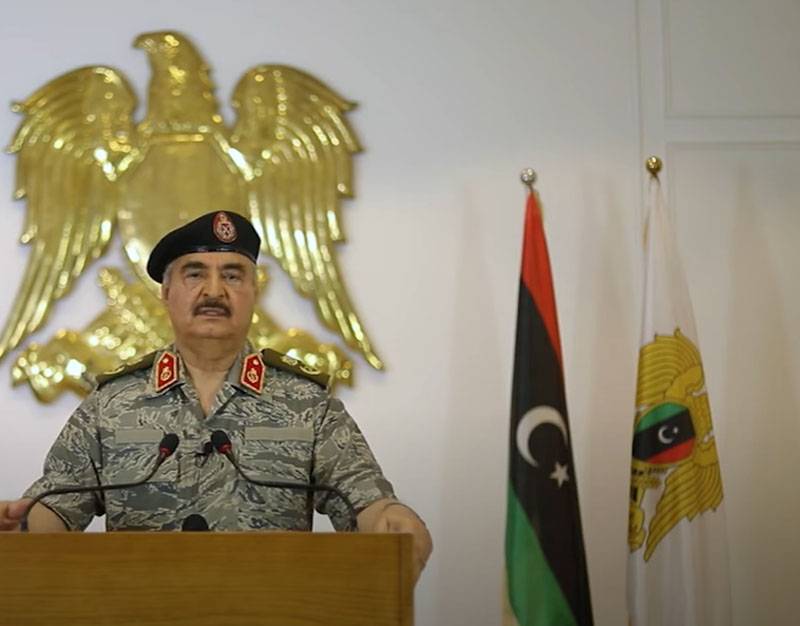 The head of the Libyan National Army, Marshal Khalifa Haftar, threatens to use force against the Turkish troops stationed in Libya if they do not stop interfering in the affairs of this country. He also threatens the pro-Turkish formations.
So he commented on Ankara's decision to extend the mandate for the presence of the Turkish army in this war-torn North African state.
The Saudi Arab News newspaper writes about it.
To a large extent, assistance to Turkey by the PNS (government of national accord) troops,
weapons
and the redeployment of Syrian militants helped stop Haftar's offensive against Tripoli and prevented him from achieving final victory.
As long as the boots of the Turkish military trample the immaculate Libyan soil, we will have neither security nor peace.
- these words were said by the Marshal during the celebration of the 69th anniversary of Libya's independence.
He stated that the Libyans are ready to bring peace to their country with arms in hand.
Despite the agreement on a ceasefire between the parties to the conflict in Libya, which, among other things, provides for the withdrawal from the country's territory within three months of all foreign regular troops and mercenary units, the Turkish parliament decided to extend the stay of its army in North Africa for another year and a half.
Earlier, on December 9, the representative of the LNA, Ahmed al-Mismari, said that the end of hostilities between the army of Khalifa Haftar and the forces of the PNS does not mean a refusal to fight against the Turkish invaders.