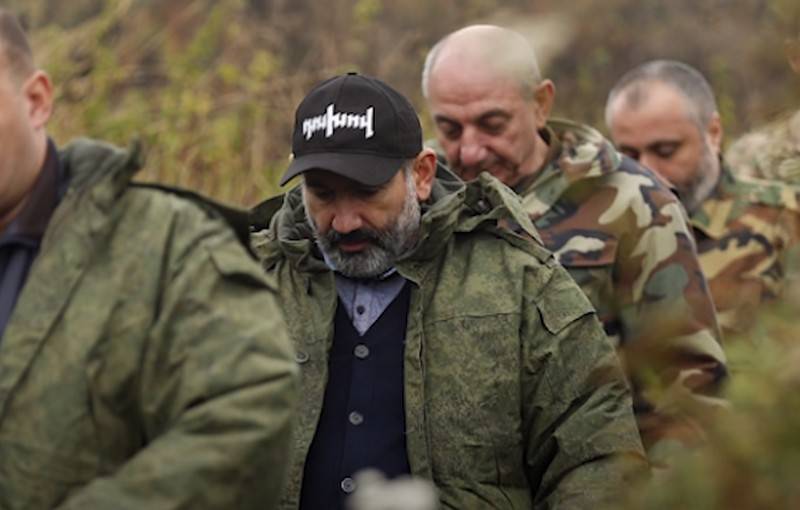 Armenian lawyers demand from the Prosecutor General's Office to arrest Prime Minister Pashinyan. The prosecutor received a request to initiate a criminal case against the Armenian prime minister on the basis of high treason.
The document, signed by twenty professional lawyers, says that the basis for initiating a criminal case is Pashinyan's statement of November 27, in which he stated that the border between Armenia and Azerbaijan is determined by GPS systems. As a result, according to those who made the demand, the border was defined incorrectly and now passes through the vital strategic objects and infrastructures of Armenia.
(...) In this case, the border is determined not by eye, but by GPS systems. In accordance with this border, half of the Sotsk deposit was located in Soviet Armenia, the other half in Azerbaijan. In general, the delimitation of the border is a rather complicated process, and whether we like it or not, it should take place not only with the participation of Russian peacekeepers, but also with the participation of Azerbaijani representatives.
- declared Pashinyan.
Thus, the prime minister violated the law of the Republic of Armenia "On the state border". According to the lawyers who drew up the demand, instead of signing an international agreement between Armenia and Azerbaijan, the border between the countries was determined on the basis of a "secret, bilateral, oral (or written) agreement inaccessible to the public" concluded by Pashinyan. As a result, the original Armenian lands came under the control of Azerbaijan.
Recall that the Armenian opposition began to demand the resignation of Pashinyan immediately after the signing of a trilateral agreement on the cessation of hostilities in the territory of Nagorno-Karabakh. Mass rallies and protests have been held in Armenia almost every day since November 2020.