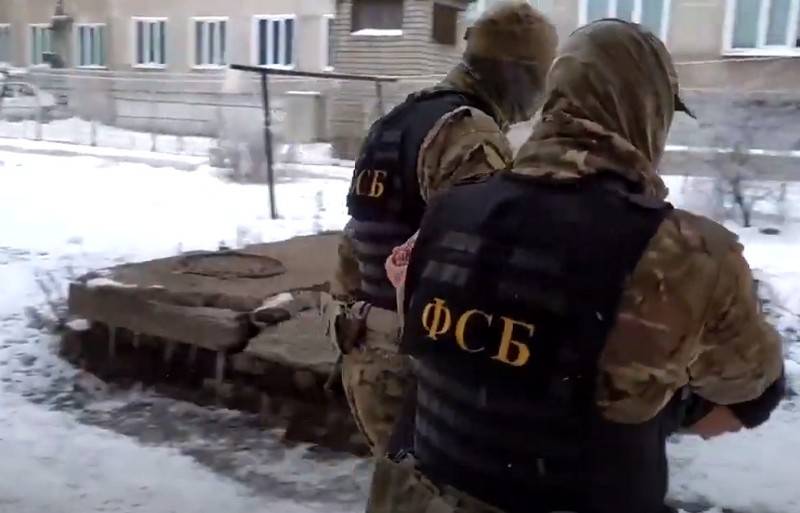 In Tambov, FSB officers detained a teenager preparing a terrorist attack. This was reported by the Public Relations Center (DSP) of the FSB.
The detained 17-year-old teenager - a student of one of the colleges in Tambov, who is a supporter of "destructive subcultures", was preparing to commit a terrorist attack by detonating an improvised explosive device in one of the city's buildings, details are not provided. According to the FSB, the teenager took instructions on how to make an IED on the Internet, and from there he received information about the "best" places where a terrorist attack could be organized. The special service does not disclose the motives and other details of the crime.
The FSB prevented a terrorist attack in the city of Tambov. A Russian citizen, born in 2003, involved in the preparation of this crime, was detained
- it is spoken in the message of TsOS.
The detainee rented an apartment in which, during the search, explosives and components for making an improvised explosive device were seized. At present, a criminal case has been opened against him under the article "Preparation for committing a terrorist act", the issue of choosing a preventive measure is being decided. The special service does not disclose the motives and other details of the crime.
Recently, there has been a significant increase in the number of adolescents, the so-called "followers of Roslyakov", who intend to undermine or arrange shooting in educational institutions. The FSB notes that the radical ideology that promotes mass murder and suicide continues to appear on the Internet with enviable consistency, attracting more and more teenagers into their networks.