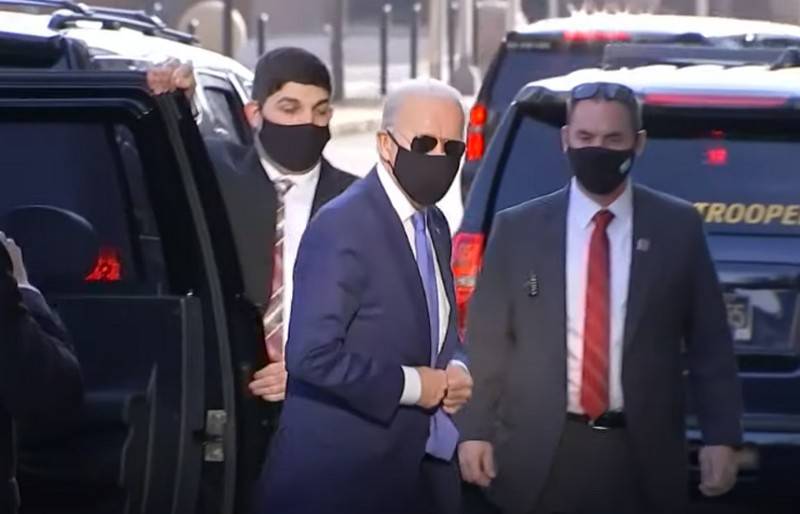 New US President Joe Biden is going to spend less on nuclear
weapon
... The White House intends to revise the program for the modernization of nuclear forces and cut this cost item. Writes about this The Wall Street Journal.
According to the newspaper, the Biden administration intends to cut spending on the nuclear modernization program, which is currently "worth" 1,2 trillion. dollars, as well as reduce the role of nuclear weapons in the strategy of the Pentagon. Joe Biden spoke about this even in his election program, criticizing Donald Trump for the decision to develop new sea-launched missiles.
A number of senior officials say the Biden administration will revise the Pentagon's decision to develop a new land-based ICBM, the program of which is estimated at more than $ 100 billion. A number of other solutions are possible aimed at reducing the program for the modernization of nuclear forces.
Currently, this decision has followers and opponents, especially from the Trump camp. In the opinion of many American politicians, the United States needs to further develop its land, air and naval nuclear systems. On the other hand, the federal budget deficit and the opportunity to come to an agreement with the Russians could curtail the nuclear modernization program, the magazine writes.
In addition, Biden promised to narrow the role of nuclear weapons within the framework of US military doctrine. According to him, the sole purpose of nuclear weapons should be "deterring or responding to a nuclear attack." Biden also said that he wants to extend the START-3 treaty with Russia.
Despite all the promises, the newspaper writes, Biden will not make rash decisions, but will first consult with the military and politicians.