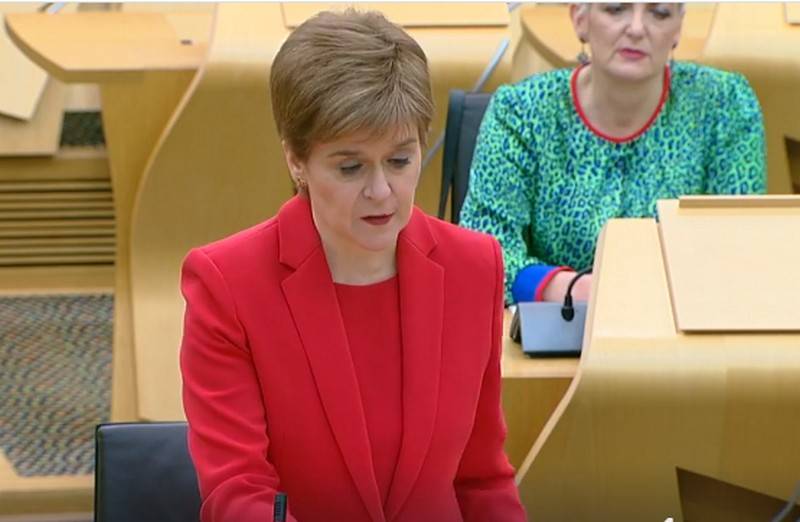 Scotland's Prime Minister Nicola Sturgeon said it was time for Scotland to become independent from Britain. Thus, she commented on the agreement signed on December 24 between London and Brussels on the relationship of the parties after Brexit.
According to Sturgeon, the decision to leave the UK from the European Union is contrary to the wishes of the Scots, so Scotland must gain independence by seceding from the United Kingdom.
Before the hustle and bustle begins (with the exit from the EU - approx.), It is worth remembering that Brexit is happening against the will of Scotland. And no trade will ever make up for what Brexit takes away from us. It's time to define our own future as an independent European country
- she wrote on Facebook.
Earlier, Nicola Sturgeon, giving interviews to several European publications, said that she would definitely hold a second referendum on the independence of Scotland. She named the next, 2021, as likely dates. The prime minister is confident that the majority of Scots will support her and vote to secede from the United Kingdom.
Recall that the first referendum took place in 2014. Then 55% of Scots voted in favor of keeping the country within the UK. Whether their opinion has changed after a few years can be found out only by the results of the second referendum, if it takes place. The thing is that Scotland is unlikely to receive permission from Britain to hold it, London is categorically against it. In particular, the current Prime Minister Boris Johnson said that the 2014 referendum had already shown everything, so there is no need to hold a second one.