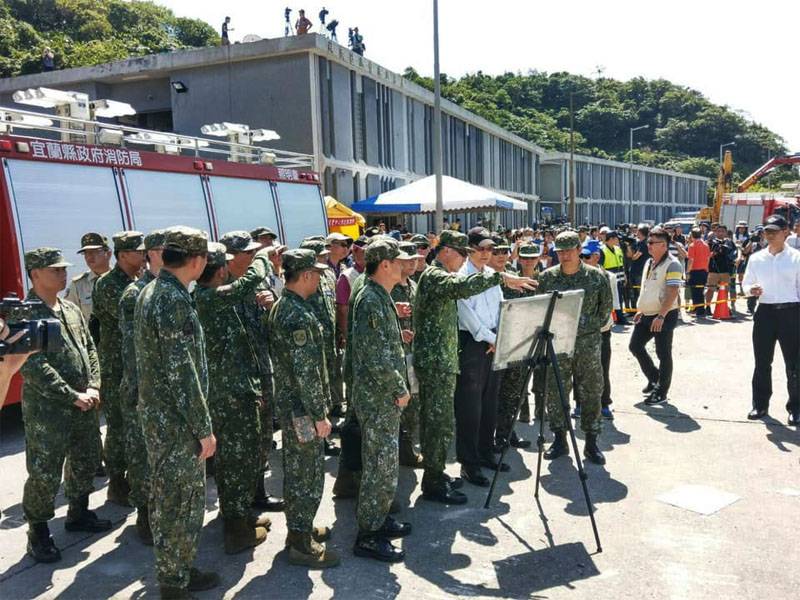 The Taiwan Ministry of Defense is publishing plans to reorganize its army. The plans contain a measure to increase the number of so-called coastal defense formations.
Taiwan News writes that this measure is related to the need to increase the level of protection "in case of an attempt to land an enemy on the coast of the island."
In total, the creation of five new coastal defense brigades is planned until 2023. As a result, there will be 12 such brigades in the Taiwanese armed forces.
Starting in January 2021, two brigades "will take up positions in the most vulnerable areas along the coast - in the north-western and southern parts."
Later, it is planned to distribute the remaining coastal defense brigades by zones of responsibility. At the same time, it can be stated that mainly such areas of responsibility are the territories of the western coast of Taiwan - that part of it that goes to the Taiwan Strait, which separates the island from the People's Republic of China.
Some time ago, the Chinese AUG, led by the first aircraft carrier Shandong built in China, passed through this strait. Its air wing is still being formed, but at the same time, the group is maneuvering in different areas of the water area, including in the aforementioned Taiwan Strait. The appearance of the Chinese ships alarmed Taipei, which announced "aggressive actions by Beijing."