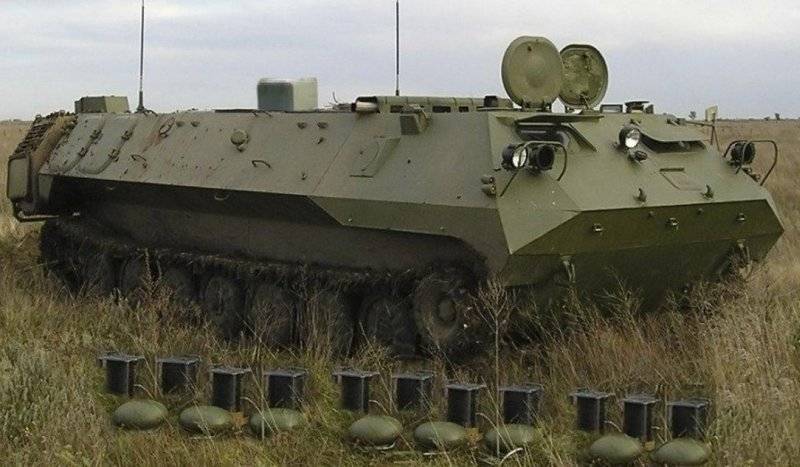 In Ukraine, the tests of the "Position-2" complex, developed by the Lvov state plant "LORTA", were carried out. This was reported by the press service of Ukroboronprom.
According to the report, qualification tests of a prototype of the automated sound-metric complex for reconnaissance of firing positions of artillery guns and mortars "Position-2" took place at the Yavoriv training ground. According to the commission's assessment, the complex detected 100% of targets, in particular, explosions from shells from 152-mm D-20 howitzer and 2B11 mortar.
The 1AP1 "Position-2" automated sound system for reconnaissance of firing positions of artillery guns and mortars is an "improved development" of the Soviet-designed AZK-7 sound-metric complex. The complex was adopted by the Armed Forces of Ukraine back in 2013, but so far the troops have not received a single copy. The reason for this was problems with import substitution after the severance of ties with Russia.
The complex consists of: a hardware vehicle based on the MT-LB multipurpose conveyor, 3 acoustic bases, 9 high-sensitivity acoustic sensors, a weather station and other equipment.
The sound information received from the sensors is processed by a computer, which establishes the coordinates of the enemy's artillery positions, as well as the location of the bursts of shells and mines fired by its own artillery. The obtained data, after being processed online, are transmitted to the commanders of artillery units for counter-battery warfare.
The declared range of reconnaissance of firing positions of artillery guns is 25 km, mortars - 8 km.