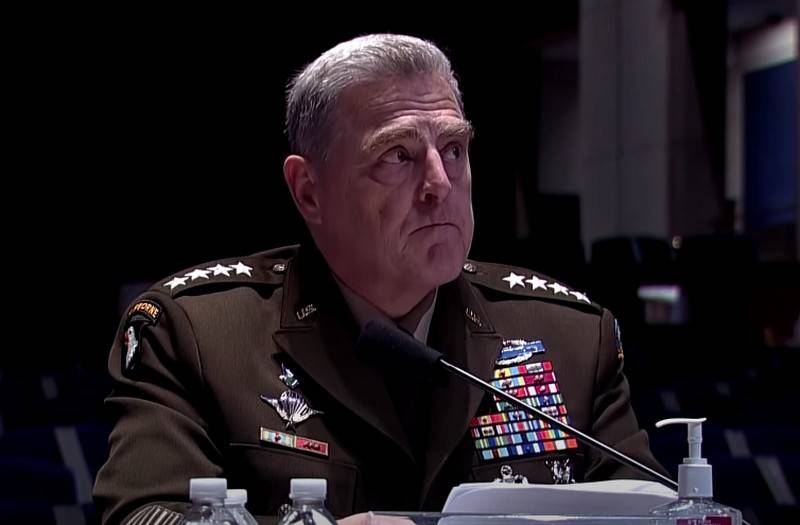 The likelihood of a "limited" armed conflict escalating into larger-scale hostilities with countries such as Russia and China is quite high. The war with Russia cannot be presented as a skirmish over some border town in Estonia or Lithuania. This was announced by General of the US Army Mark Millie, Chairman of the Joint Chiefs of Staff of the US Armed Forces.
According to the general, Russia and China remain a threat to the United States, but China is increasingly becoming the main threat. Currently, the Pentagon views Moscow and Beijing as real opponents and future enemies. At the same time, Milli is convinced that although relations between Russia and the United States will remain complex and confusing, there will be no war. According to him, the war is not an acceptable outcome.
(...) many forget that a "limited" conflict with China, which begins somewhere on an uninhabited island in the Pacific Ocean, or a sudden military clash with Russia over some border town in one of the Baltic states, such as Estonia or Latvia, can develop into a full-fledged military conflict with the use of nuclear
weapons
- said the general, adding that the opinion of some American military that the United States is able to control such clashes is wrong.
The general recalled that over the past 30 years, the United States has participated in many military conflicts and wars, as well as smaller counter-terrorism operations around the world. Milli argues that planning and preparing for a conflict against Russia or China will not be like all US operations, and it's not just that conflicts with Russia will be harder and harder, they just shouldn't start.