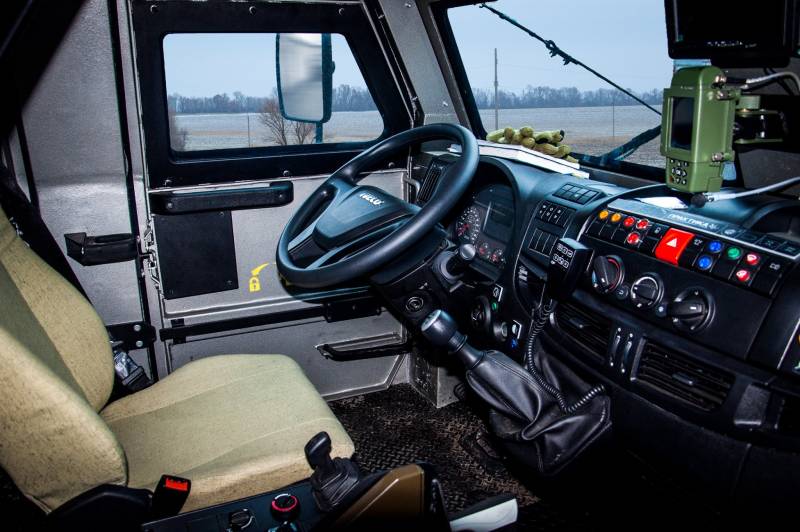 The Ukrainian military department informs that the troops are continuing "modernization and rearmament". As an example, the supply of army armored vehicles "Kazak-2" (in the Ukrainian language version - "Kozak-2") is given.
We are talking about a tactical armored car, which is designed to transport personnel and fire support for infantry.
Armored vehicles "Kazak-2" in Ukraine began to enter service with the naval infantry of the Armed Forces of Ukraine.
The military department showed the instrument panel of the Cossack-2 armored vehicle, noting that "it was made taking into account the improvement of ergonomics and ease of control".
The first thing that immediately gives out the non-Ukrainian "pedigree" of "Cossack-2" is the logo on the steering wheel. This is the IVECO inscription. The car, which in Ukraine has recently been trying to present as an armored car of its own design, is actually made on the chassis of the Italian Iveco Eurocargo with a 4x4 wheel arrangement. "Kazak-2", which is "Iveco", is equipped with a turbodiesel power plant, has a ground clearance of 392 mm and a wheelbase of 3240-3690 mm. The maximum length of the armored vehicle is 7050 mm, the width is 2500 m, and the height is 2650 mm.
A walkie-talkie is integrated with the "Kazak-2" dashboard; you can also see the army navigation system, which is based on the operation of the GPS satellite complex.
Also on the dashboard, you can see several light control elements, including front headlights installed in special protective casings on the plane of the bonnet cover.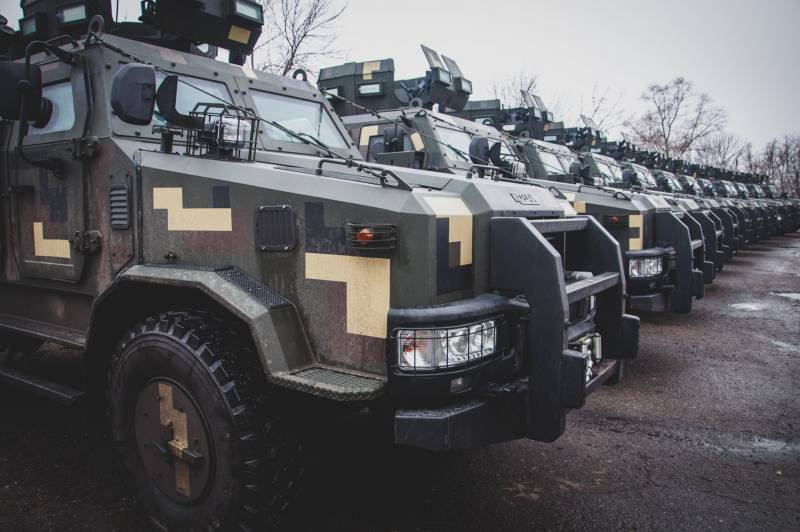 Many buttons are not labeled, which means that the car can be re-equipped. However, this requires additional funds, and therefore for the marines they delivered practically the same "Cossack-2" as for the ground forces of Ukraine. The inner space of the rims is covered with metal caps.
Commentary from a Ukrainian user on Facebook:
If for fishing, it will do ...