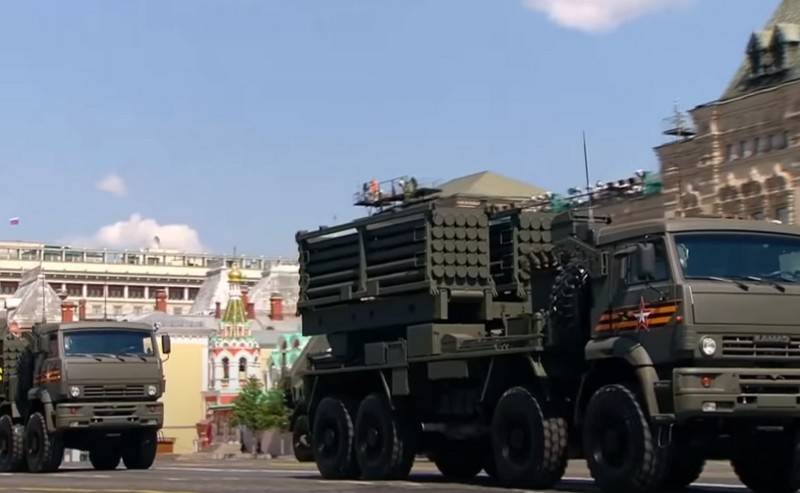 The newest mining system "Agriculture" began to enter the troops. The press service of Rostec reports.
Tests of the newest Russian engineering system for remote mining "Zemledeliye" were completed in early October, after which it was announced that the system was expected to begin supplying the troops. According to preliminary information announced earlier by the Ministry of Defense, the first deliveries were expected in early 2021, but began back in December.
The "Agriculture" complex includes a combat vehicle on an eight-wheeled armored KamAZ chassis, a transport-loading vehicle and transport-launch containers with engineering ammunition. The system allows you to quickly create minefields in especially dangerous areas at a distance of 5 to 15 km. At the same time, modern equipment makes it possible to create minefields quickly and according to a given scheme, i.e. any configuration. The system lays a minefield of any complexity, including those with ready-made passages for its troops.
"Farming" resembles the MLRS system of the "Grad" type. The ammunition of the system has a caliber of 122 mm, two packages of 25 missiles equipped with mines are mounted on each machine, and the entire unit can be replaced at once. The combat vehicle is equipped with a satellite navigation system, a computer and a weather station. This allows you to make adjustments and take into account the effect of weather on the flight of missiles.
For the first time the engineering system of remote mining "Agriculture" was presented at the Victory Parade held this year.