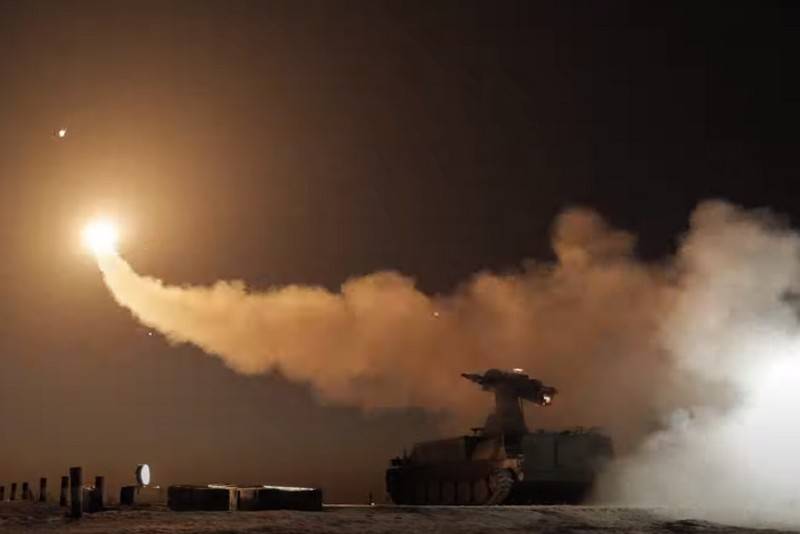 The modernized anti-aircraft guided missile 9M333 went into series. Concern "Kalashnikov" has finished testing and began mass production of a new missile defense system, intended for anti-aircraft systems "Strela-10M". The press service of the concern reports.
The final tests of the rocket were carried out at one of the test sites of the Central Military District in the Orenburg region, the rocket confirmed its characteristics. "Kalashnikov" posted the corresponding video on its official YouTube channel.
The description for the video says that full-scale tests of the rocket were carried out at the Donguz test site in the Orenburg region and were successfully completed. Serial production of the product has begun in the interests of the Russian Ministry of Defense.
As noted in the concern, the modernized rocket has three modes of operation of the seeker: photocontrast, infrared and jamming. SAM "9M333" allows you to fire on the principle of "fire-forget". Designed to destroy low-flying aircraft and helicopters in conditions of the use of optical interference, as well as drones and cruise missiles.
The start of work on the modernization of 9M333 missiles was reported in 2018. The corresponding decision was made by the Ministry of Defense due to the huge amount of missile data accumulated in warehouses. At the same time, the military department is not going to remove from service the Strela-10M air defense system, although the Sosna air defense system has already been created to replace it.
The latest versions of the Strela-10 air defense system are capable of operating both in automatic mode and under the guidance of an operator. The complex is highly mobile, transferring to a combat position takes no more than 20 seconds. Target recognition occurs at a distance of 12 km, and defeat - 5 km. It is a short-range air defense system and is designed to protect subunits on the march and positions.