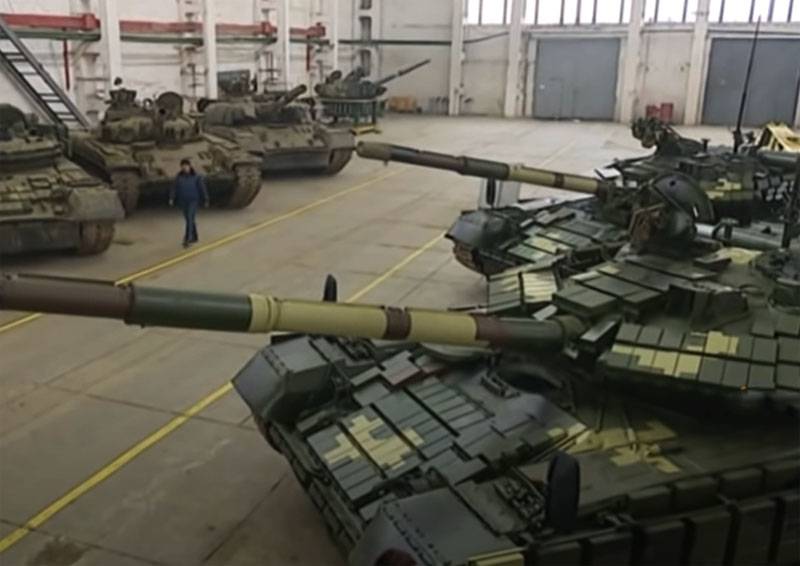 Representatives of the OSCE Special Monitoring Mission (SMM) working in Donbass have published a new report on the situation in the region. Particular attention is drawn to a part of the report on the verification of weapons diverted from the line of demarcation of the sides.
The mission representatives note that during the monitoring it was unable to verify dozens of armored vehicles of the Armed Forces of Ukraine.
In particular, it is indicated that there are 14 Gvozdika and Akatsia self-propelled guns in the designated places for the assigned vehicles, as well as almost hundreds
Tanks
T-64.
From the mission report:
On the territory controlled by the government (Ukraine), at the location of the assigned heavy weapons ... 14 self-propelled howitzers and 93 T-64 tanks were missing.
It was added that in their places the OSCE representatives managed to find only 28 tanks out of more than 140 units of previously assigned armored vehicles.
It is not reported where the tanks of the Armed Forces of Ukraine could "disappear" from the places for the allocated heavy equipment.
It is noteworthy that so far the Ukrainian Ministry of Defense has not commented on the situation with the T-64 tanks missing from the monitoring sites.
It should be noted that this is the greatest "shortage" of the allotted equipment at specially organized sites from the very beginning of the withdrawal procedure itself.