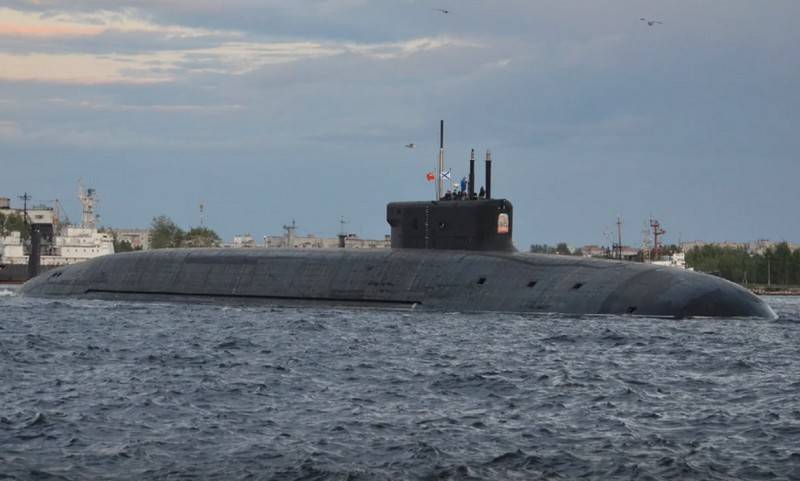 Naval Transmission
the fleet
(Navy) of Russia of three nuclear submarines has been postponed until next year for a number of reasons beyond the control of Sevmash, which built the nuclear submarine. This was reported by TASS with reference to a source in the Russian defense industry.
According to the source of the news agency, the transfer of the carrier of nuclear underwater drones Poseidon to the submarine Belgorod and two submarines of the Yasen-M project, Kazan and Novosibirsk, has been postponed to 2021. It was previously assumed that they will become part of the fleet this year.
It was assumed that by the end of 2020 the Navy will receive a special-purpose nuclear submarine "Belgorod" of project 09852 - a carrier of nuclear underwater drones "Poseidon" and multipurpose nuclear submarines of project 885M "Yasen-M" - "Kazan" and "Novosibirsk". However, the deadlines have been postponed to next year.
- leads TASS source words.
There is no official confirmation of this information, but it was confirmed by another interlocutor of the publication in the shipbuilding industry. According to him, the reason for the transfer was a number of circumstances that did not depend on Sevmash. All three submarines did not pass the planned test programs on time.
The project 949A Antey multipurpose nuclear submarine Belgorod, specially converted for Poseidons and launched on April 23, 2019, was to enter the fleet by the end of this year, and in 2021 receive the first Poseidon. According to the plans of the Navy, this nuclear submarine will become an experienced carrier of autonomous unmanned underwater vehicles.
The lead multipurpose nuclear submarine "Kazan" of project 885M "Yasen-M" is undergoing the final stage of state tests, which was protracted due to the correction of deficiencies discovered during preliminary tests. It was planned that the submarine will become part of the herringbone fleet, but now, probably, the new date for the transfer of the submarine will be the first quarter of 2021, depending on the implementation of the test program.
The first serial nuclear submarine of project 885M Yasen-M K-573 Novosibirsk was launched on December 23, 2019. Almost nothing was reported on the progress of the Novosibirsk tests; according to the plans of the shipbuilders, announced this summer, the submarine was supposed to enter the fleet by the end of 2020.