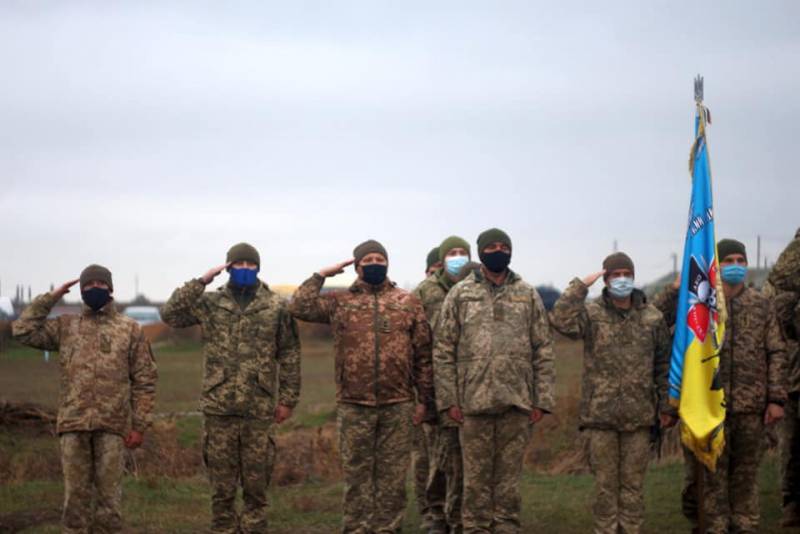 On December 29, Ukrainian President Volodymyr Zelenskyy will present to the Verkhovna Rada a bill on the issue of territorial defense. A little earlier a group of deputies submitted their bill on the same topic. There is a significant difference between the two documents.
The Ukrainian legislation provided for the presence of territorial defense troops earlier, but after the coup d'etat in 2014 and the outbreak of the civil war in Donbass, Ukrainian lawmakers thought about changing it.
The parliamentarians introduced the first draft of the new law back in 2015, then in 2017, but they were not adopted then. According to the adviser to the President of Ukraine Oleksandr Arestovich, the presidential bill began to be prepared a year ago, after Zelensky came to power.
The main "stumbling block" of the two projects is the issue of subordination of these armed formations. After all, if the deputy option is adopted, then in Ukraine regional troops can be created, which are financed by local administrations and subordinate to them, and not to the central leadership.
The head of the General Staff of the Armed Forces of Ukraine Ruslan Khomchak proposes to subordinate the territorial defense to the command of the Ground Forces, as is customary in many European countries. The parliamentarians want to "simplify" the system and transfer these armed formations to the subordination of the local leadership, partially entrusting it with the responsibility to finance such units from their own budget.
The Zelensky administration considers this approach to be the first step towards the federalization of Ukraine and even separatism in the regions. After all, the presence of local "princelings" of their own "pocket" armed formations makes them less controllable. In principle, even today, many regional elites already have so-called "dobrobats" who are legitimized by Kiev and, at the same time, are actually the very same regional armed formations.