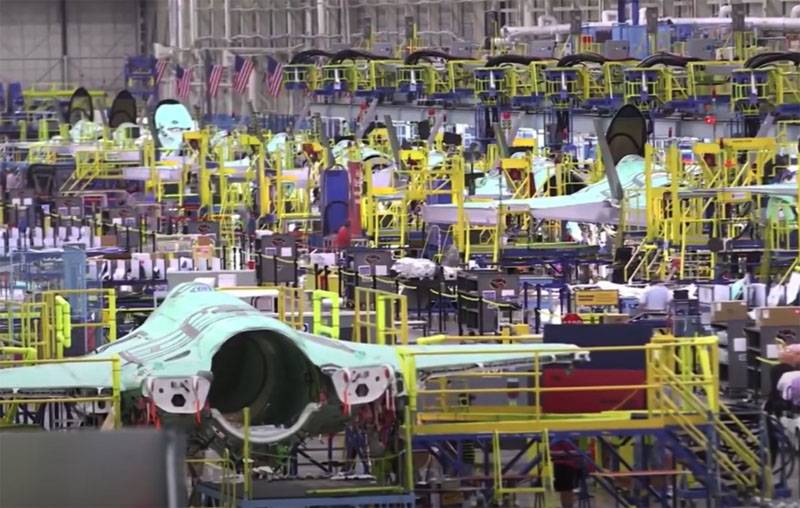 In foreign media, materials appeared on the US sanctions imposed on Turkey. For example, the Eurasian Times, citing the head of the Turkish defense industry directorate, Ismail Demir, reports that Turkish companies continue to fulfill their obligations to American partners in the military industry, despite the sanctions.
The report says that Turkish companies continue to supply components for American-made F-35 fighters, fulfilling previously concluded contracts with Lockheed Martin.
Eurasian Times quoting Ismail Demir:
What they (the US authorities) did with the F-35 was even in violation of their own legislation. But our legal work continues. Turkey has always fulfilled its obligations as a partner of the program. Turkish companies are currently continuing to manufacture parts for F-35 fighters and deliver them to the United States.
Recall that the United States imposed several packages of sanctions against Turkey for the acquisition of the S-400 Triumph air defense system from Russia. Initially, Turkey was withdrawn from the joint program for the creation of the F-35, banning the transfer of already assembled fighters to it, and a few days ago, sanctions were introduced against Demir and the Directorate headed by him. In particular, their accounts were frozen and a ban was introduced on lending to Turkish companies from the military-industrial complex.
But if the above reports are to be believed, Lockheed Martin continues to use Turkish-made parts to build fifth generation fighters.
Ismail Demir noted that "the sanctions did not affect current projects." In the United States, these statements have not yet been officially commented on.