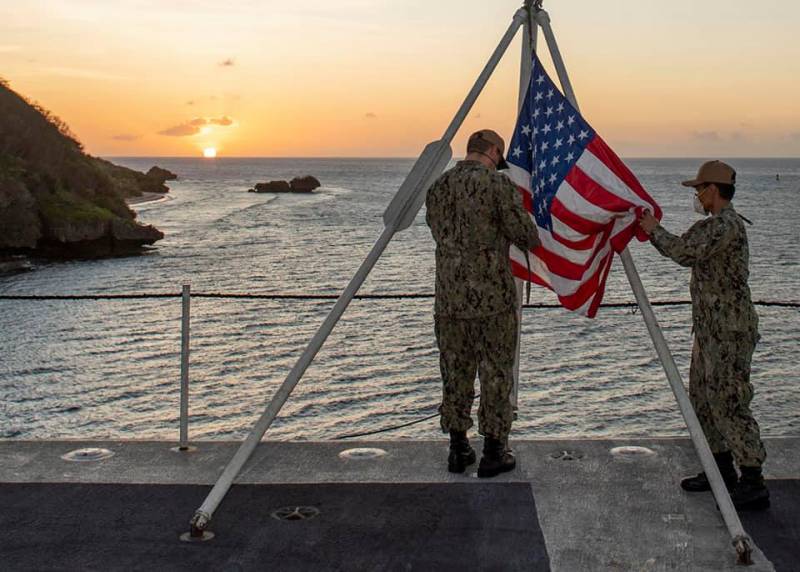 Servicemen from the crew of the aircraft carrier "Theodore Roosevelt"
Less than a month before the end of his presidential term, Donald Trump presented an unpleasant surprise for Congress. He vetoed the draft military budget, which had previously received approval from Congressmen. We are talking about the military budget for 2021, which provides for the disposal of the amount of almost 800 billion dollars.
How did Trump justify his decision to veto the military budget?
According to the press service of the White House, in the president's opinion, the proposed version of the military budget does not take into account critical measures to ensure national security. Trump also adds that he did not see in the draft military budget "respect for veterans and
stories
as such".
Donald Trump:
This defense budget runs counter to the measures taken by my administration to ensure American national interests, to ensure national security, and on certain foreign policy issues.
It is worth noting here that in the draft military budget, its developers have introduced sanctions against Nord Stream 2, as well as against Turkish Stream.
The move to veto the defense budget by Trump has stumped Congress. Thus, the Speaker of the House of Representatives Nancy Pelosi said that "the president's veto will be overcome by a vote in Congress." According to her, the voting is scheduled for December 28.
Pelosi:
The veto is a manifestation of incredible recklessness. This decision jeopardizes the national security of the United States and also deprives the aid and support of our allies.
As you can see, both Trump, who vetoed the draft budget, and those American politicians who advocate the adoption of the defense budget in its current form, speaks of a "threat to national security".