The fleet costs money. Not even that. The fleet is worth the sums. Large amounts. In all centuries and times, the navy has been a very expensive attribute, nothing has changed over the past few centuries. Unfortunately.
Unfortunately, because the ships have changed. If the first Russian battleship "Goto Predestinatsiya", created without the participation of foreign specialists after the unsuccessful Prut campaign and the loss of Azov, the ship was sold to the Ottoman Empire and ... dismantled for firewood, today it also costs money to dismantle the ship.
Many specialized forums on the Internet and relevant publications (A "Tsushima" is, for example, two in one) discusses the issue of the disposal of Russian large ships. Exactly large.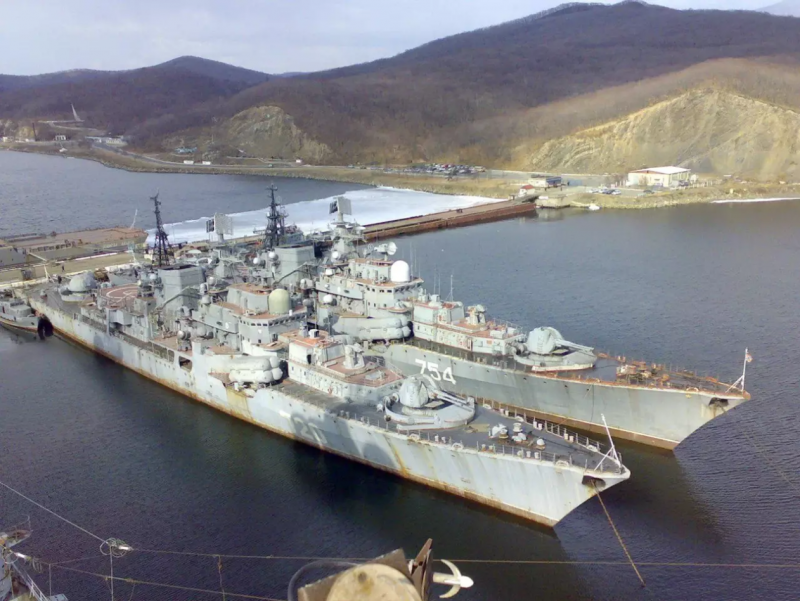 Why are we talking about large ships? Everything is simple. Because today Russia is not able to build ships of the destroyer class and above. And with those whom they inherited from the Soviet Union, there are also problems in full.
Let's go through the list of candidates for pins and needles?
Project 1144 heavy nuclear missile cruiser "Admiral Lazarev". Pacific Fleet. In service since 1984, on conservation since 1992. No decision has been made, but information is constantly being circulated that it is inappropriate to restore the ship and it will be disposed of.
Heavy nuclear missile cruiser of project 1144 "Kirov". SF. Since 2002, it is awaiting disposal. The final decision was made only in 2015. It turns out that there was a chance, but "the doctor said - to the morgue ...".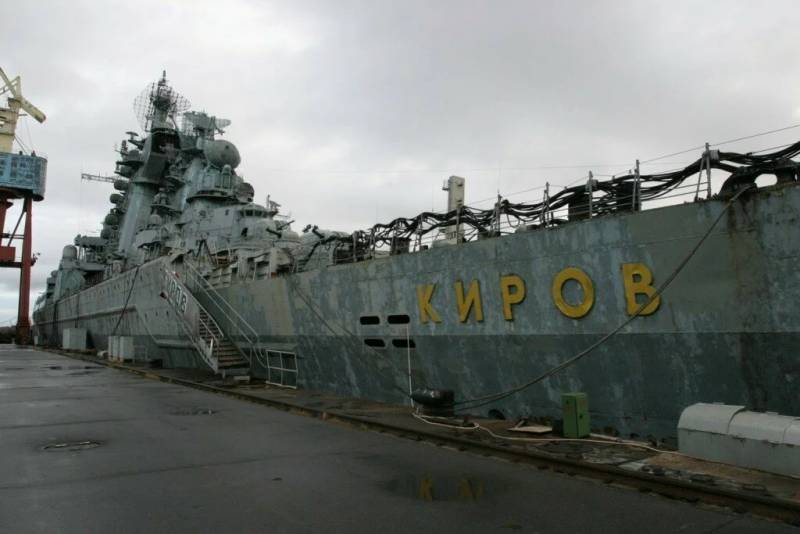 Project 1155 large anti-submarine ship "Admiral Kharlamov". SF. Used (attention!) As a "stationary training ship". In fact - a donor of spare parts and mechanisms. 7000 tons of despondency and hopelessness. On December 2, the flag was lowered on the ship and then only sawing.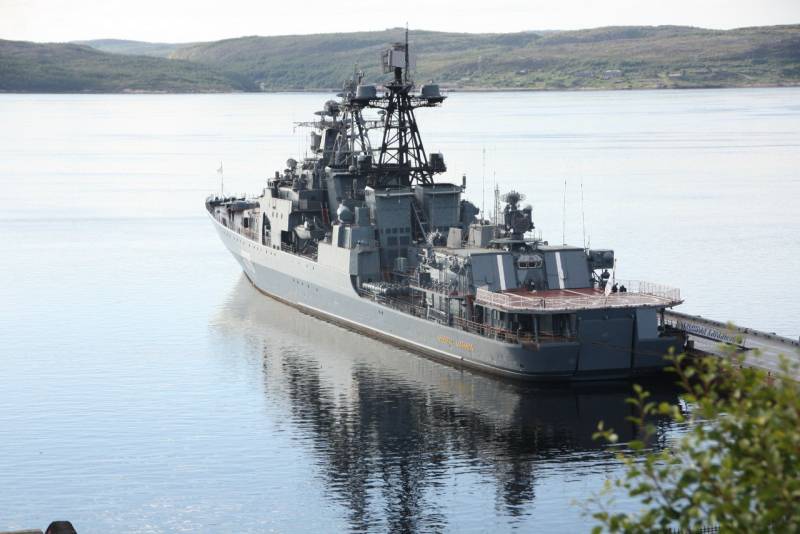 Destroyer of project 956 "Burny". Pacific Fleet. In "repair" since 2005 due to the impossibility of repairing turbines for which there are no blades. Reserve of the 3rd category, donor of spare parts.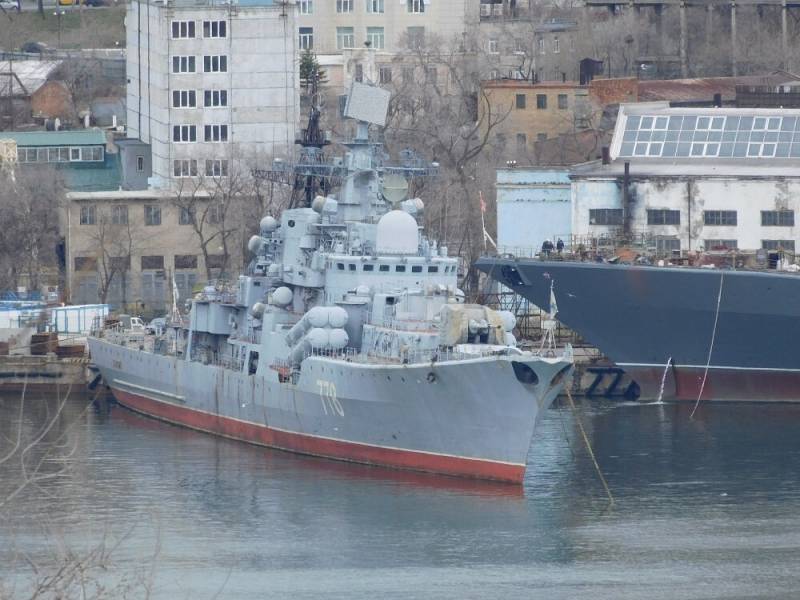 Destroyer of project 956 "Fearless". Pacific Fleet. In service since 1990, from 1999 it was under repair until 2018, after which the ship was sent for recycling in October 2020.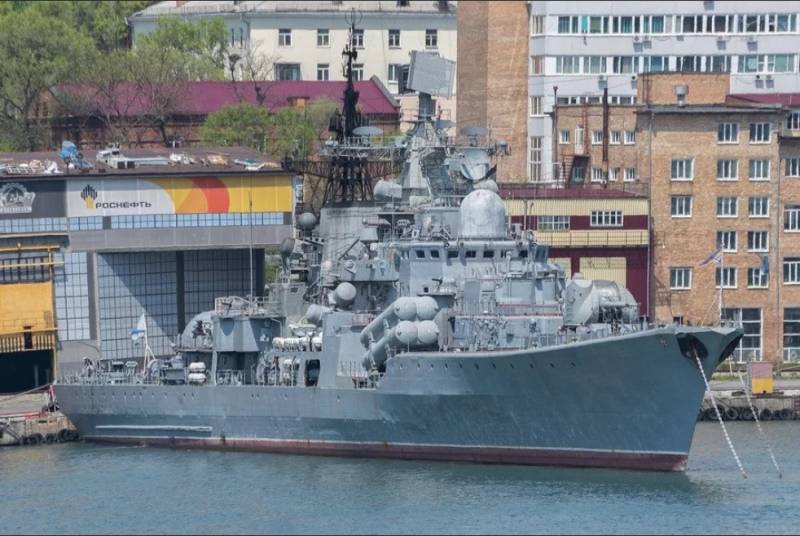 Destroyer project 956 "Combat". Pacific Fleet. In service since 1986. Since 1998, it has been withdrawn to the reserve due to lack of funds to replace pipes in the main boilers. Sentenced to disposal in October 2020.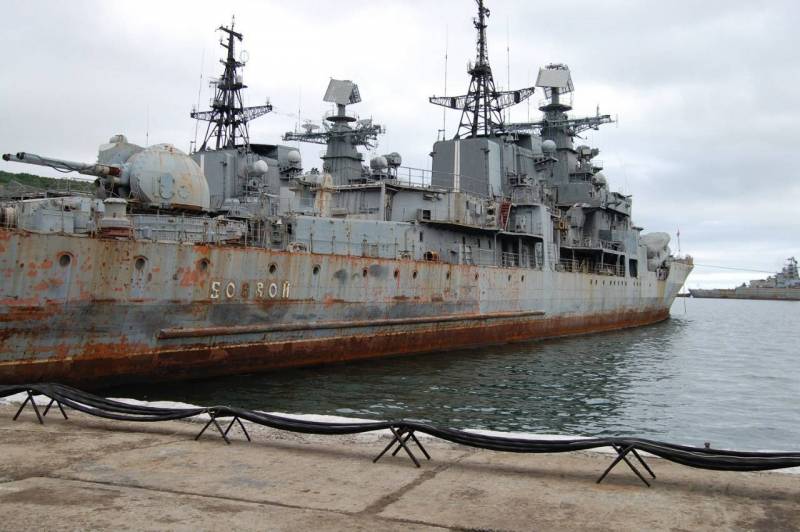 Project 956 destroyer "Thundering" ("Unrestrained"). Pacific Fleet. In service since 1991, since 1998 in reserve, awaiting disposal.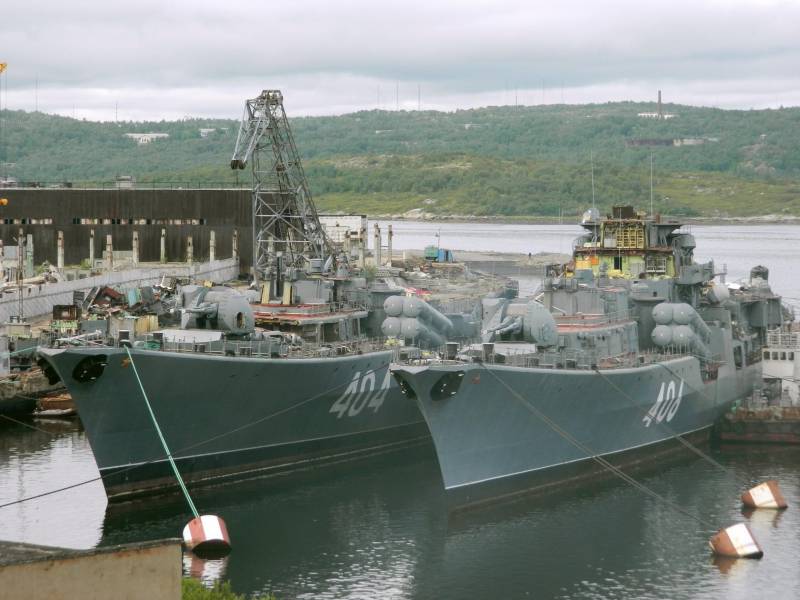 Project 956 destroyer "Thundering" ("Leading"). DKBF. In service from 1989 to 2007, awaiting disposal.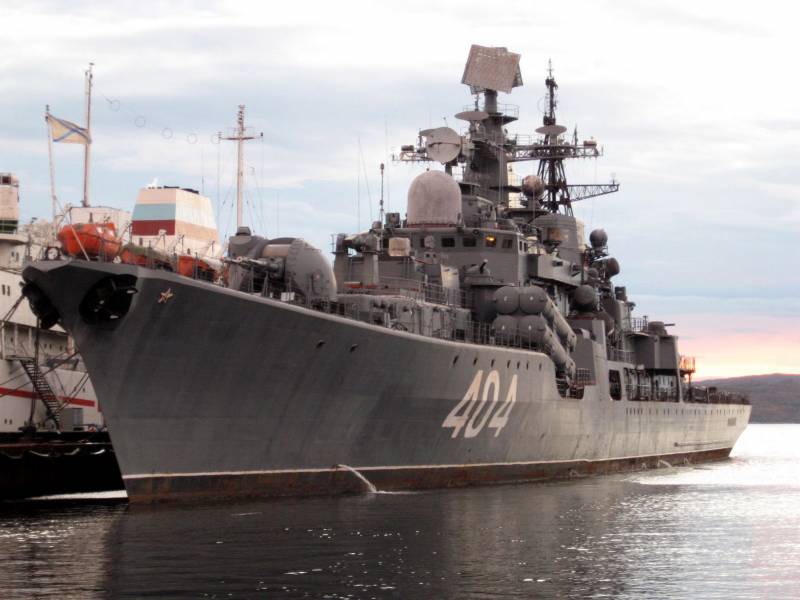 Submarine project 945 "Karp". SF. Modernization repairs started in 2013, it was planned to install the UKSK "Caliber-PL". Currently, the work is suspended, the boat is in reserve of the 1st category.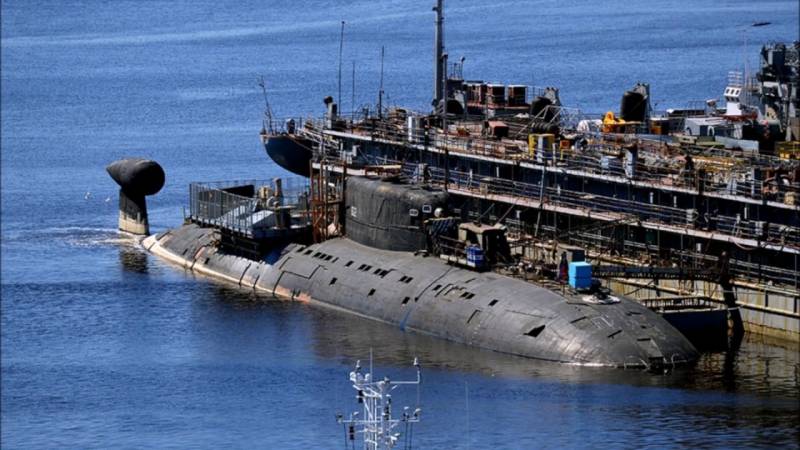 Submarine project 945 "Kostroma". SF. Was in line for modernization, it was planned to install the UKSK "Caliber-PL". The boat is currently in reserve of the 1st category.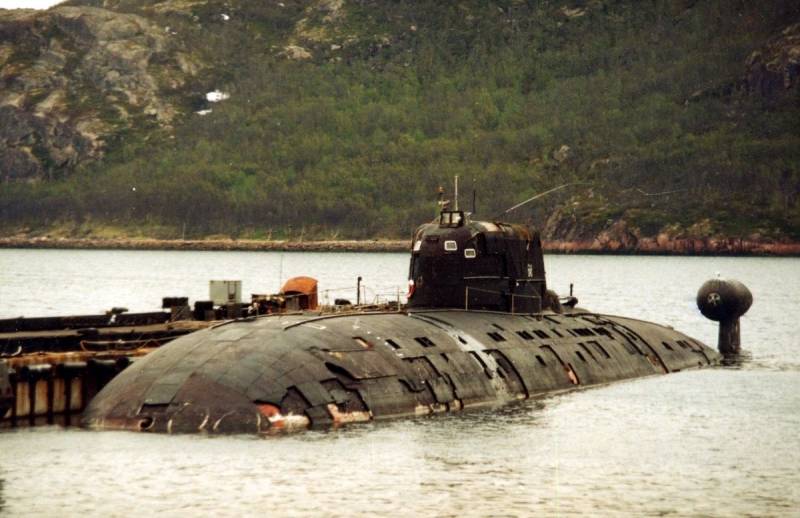 Here is a not very pretty list of ships. In fact, it is a detachment that is able to break the woods in any region of the world and become a very big problem for the US AUG.
Especially sorry for the destroyers. Yes, BODs are also useful ships, but BODs are still a "fat-free" destroyer, sharpened for anti-submarine work. And the destroyer is a versatile strike ship. And in all progressing
fleets
, to which we, unfortunately, do not belong, destroyers rivet so that the rumble is worth it.
USA - 69 destroyers. New ones are being built.
China - 31 destroyers. New ones are being built.
Japan - 39 destroyers. New ones are being built.
And only Russia, which is relatively afloat and has 4 destroyers and 8 BODs, is doing absolutely nothing in this regard.
Although there is always talk of "presence in the far ocean zone". What, excuse me, to be present? Again to entertain the "great maritime" powers such as Venezuela with the opportunity to contemplate the last "Orlan"? The world's largest and most useless non-aircraft carrier?
Now many will begin to grumble and shout, and "Peter the Great" is really useless. One in the sea is not a warrior, and all these tales that he is able to fight in one with an aircraft carrier group are for superpatriots. Although he can fight. There is no chance of winning, since ANY American strike team will simply send this iron to the bottom. As many missiles as 3-4 "Arlie Burke" can fire and a pair of "Ticonderogs" simply cannot repel the cruiser.
And to create a decent escort ... Oh, yes, apart from the above-mentioned ships, we still have two frigates ... Tremors, America ...
And if you look at the summary list of warships that are planned to be built under the current GPV program, then the largest ship there is the Ivan Rogov-class UDC with a displacement of 25 tons.
But the UDC is not a strike ship. This is a universal amphibious assault. To carry out the relevant operations.
But in terms of strike ships, the largest here is the frigate of Project 22350. That is, 5 tons of displacement with all the ensuing consequences.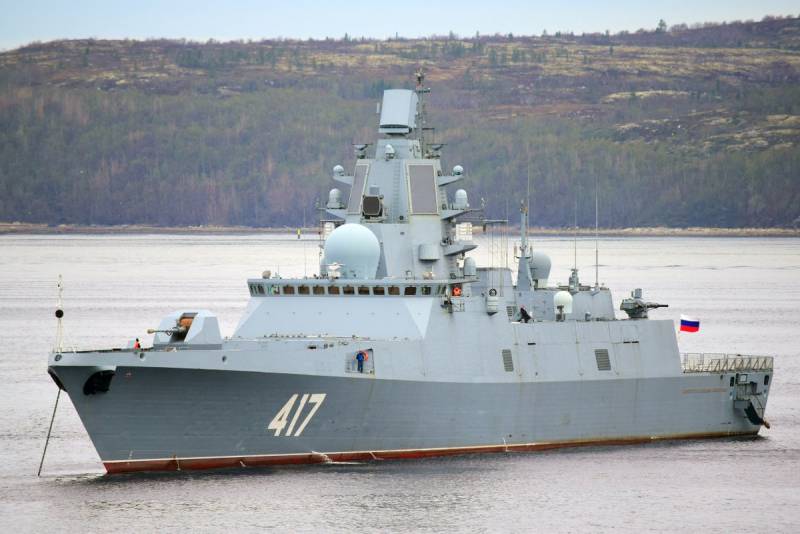 No, as a warship the frigate of project 22350 is very, very good. But if you take "Sarych" and stuff it with new types of weapons ... More will fit definitely. And it certainly won't be worse.
But the most unpleasant thing on the list is that we will not even be able to build anything like it from it in the coming decades. Yes, the Baltic and Baltic plants, the homeland of the ships of projects 1144 and 1155, could ... If they really could. And the Nikolaev and Zaporozhye factories, alas, are lost. And both shipbuilding enterprises and engine builders. Which complicates the situation. We have where to build ships, but engines ...
However, this is not the first year that everything has been discussed.
It turns out interestingly that we have ships that are going to simply be disposed of, despite the fact that they have not only developed their potential, have not started! What is 7-8 years of service for a Soviet-built ship? Never mind!
Strange, we still cannot bring "Admiral Kuznetsov" into godlike form. And it's not a dock accident, the fact that a large number of equipment and systems did not work on the cruiser is no longer a secret to anyone. The internet helped. That is why they could not fix all this in any way - another question.
"Varyag", which became "Liaoning" and "Gorshkov", which became "Vikramaditya", for some reason serve in their fleets without any special adventures. Although in what state the Ukrainians handed over the Varyag to the Chinese, one should simply keep silent.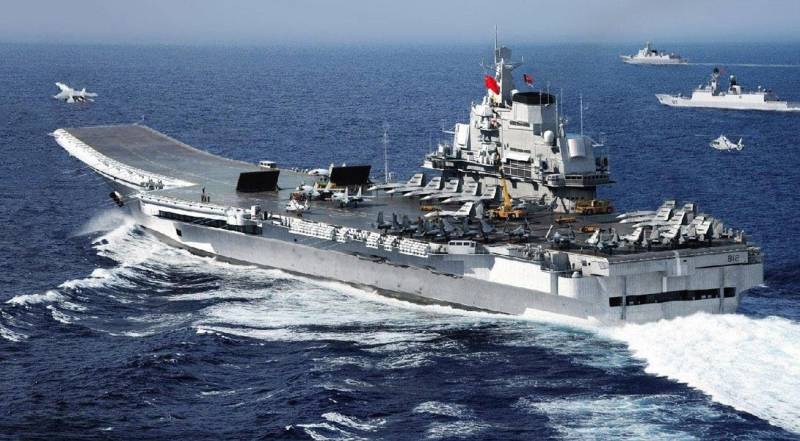 And, by the way, since they started talking about the Chinese, aren't the last four "Sarychs" serving them quite well? Yes, they are fresher than those that are standing and waiting for cutting in Russian sedimentation tanks, but not critical. The difference, for example, between an employee "with us" "Admiral Ushakov" and "with them" "Funzhou" is only 6 years old. Is that a lot for a ship of this class?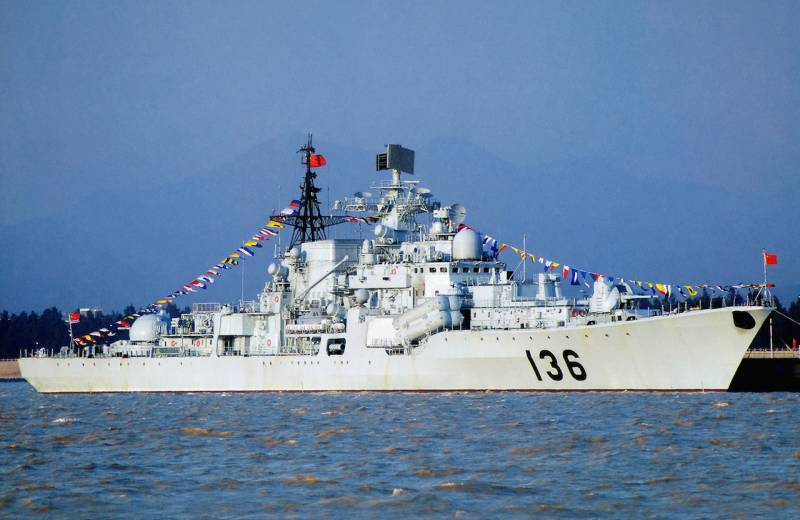 "Hangzhou". Looks good, better than many.

And the difference between "Admiral Ushakov" and "Thundering", "Restless" and "Fearless" is only two years ... Only two destroyers go under the knife, and one ("Restless") seems to be turned into a museum ...
It is very difficult to understand what the naval command is thinking about at all. All these tales on the forum "ARMY-20 .." about nuclear destroyers of 50 tons and nuclear aircraft carriers of 000 tons, despite the fact that Russia is not able to either build an ocean-class ship larger than a frigate, or service the existing ones.
A fairy tale, of course, can come true if real wizards take on it. However, given the absence of destroyers and higher in the plans, the absence of normal power plants, it all looks somehow very dull. There are no wizards.
So, it is quite possible that it is worth taking another look at the ships that are waiting for cutting. Two heavy cruisers. Four destroyers. "Kharlamov", as I understand it, can no longer be saved.
Of course, the fact that we are building a mosquito fleet of missile boats powered by Chinese diesels is wonderful. At least something. But the mosquito fleet is the defense of its coastal strip, nothing more.
This means that then there is no need to make loud statements about the "presence of Russia" and "demonstration of the flag" at a great distance. Actually, old ships, created in the Soviet Union, that is, 30 or more years ago, are not the best way to demonstrate the power of the fleet.
And if we are talking about how to really protect their interests, say, in the Pacific Ocean, in the Sea of ​​Okhotsk ...
Although here even ten destroyers will not help. Japan's navy is still more powerful.
And nevertheless, maybe still in intensive care? Maybe five missile boats are better than one old nuclear cruiser with new weapons?