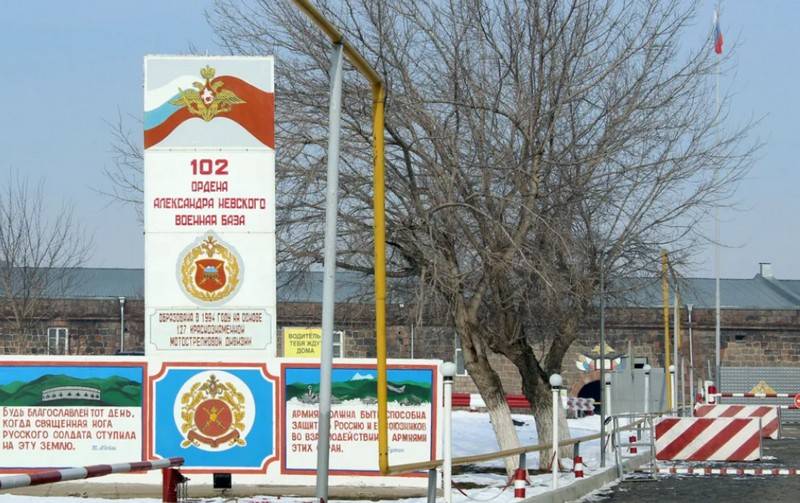 Russia may place a second military base on the territory of Armenia, which will be located near the border with Azerbaijan. The Armenian opposition made such a proposal.
According to the leader of the Enlightened Armenia party Edmond Marukyan, Armenia should sign a new security agreement with Russia, within the framework of which it will provide for the creation of a second Russian military base in the south of the country in the Syunik region, bordering with Azerbaijan. He stressed that negotiations on a new Russian base are "vital" for Armenia.
(...) we consider it vital to start urgent negotiations on the deployment of a new Russian military base in the Syunik region. The military base will, on the one hand, support the effective, dynamic activities of the Russian peacekeeping forces in Karabakh, on the other hand, the guarantor of long-term peace and security in the region
- said Marukyan.
The Armenian politician noted that Armenia already has a positive experience in the deployment of the 102nd Russian military base in Gyumri. This base has been the guarantor of the republic's security for decades and ensures the inviolability of the border from Turkey.
The 102nd Russian military base has been deployed in Gyumri since 1995. The total number of personnel is about 5 thousand people. The base also includes the Erebuni airfield in Yerevan. The airbase is armed with modernized MiG-29 fighters, Mi-24P attack helicopters and military transport Mi-8MT.
Initially, the period of stay of the Russian military on the territory of Armenia was 25 years, but in 2010 the document was amended, increasing the period from 25 to 49 years.