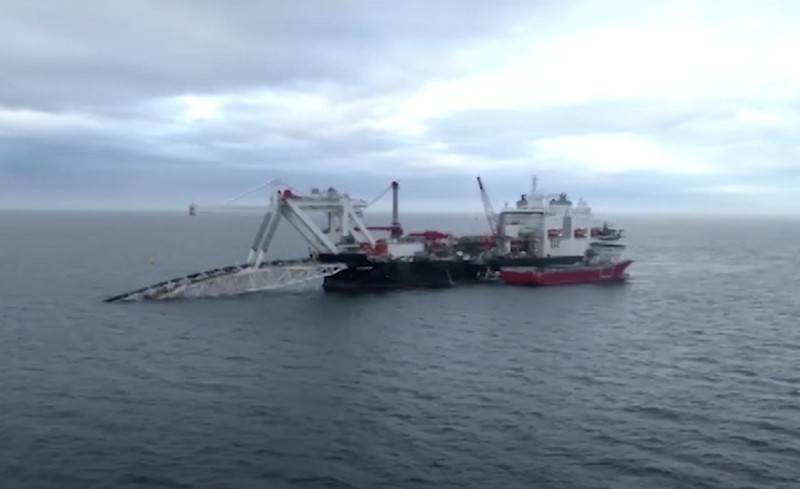 Pipe-laying work on the Nord Stream 2 gas pipeline under construction in Danish waters will continue in January 2021. This is stated in the notice to mariners issued by the Danish Maritime Administration.
According to the notification, the Russian pipe-laying barge Fortuna will begin laying the pipeline on two parallel lines in the exclusive economic zone of Denmark starting January 15. Together with "Fortuna" the ships "Murman" and "Baltic Researcher" of the Russian marine rescue service and support vessels will work.
The section, approximately 147 km long, lies south of the Danish island of Bornholm and is to be connected to a section in German waters currently being completed by Fortuna.
On December 22, Gazprom announced the completion of the construction of the onshore section of the Nord Stream-2 gas pipeline in Germany and the imminent completion of the onshore section in Russia.
Meanwhile, it became known that the multifunctional rescue vessel "Murman" left the port of Mukran and entered the route of the unfinished section of the gas pipeline in the Danish economic zone of the Baltic Sea. On the morning of December 23, Murman began exploring the seabed along the gas pipeline route using remote-controlled underwater vehicles. Such works are carried out before and immediately after the laying of the gas pipeline to monitor the state of the route.