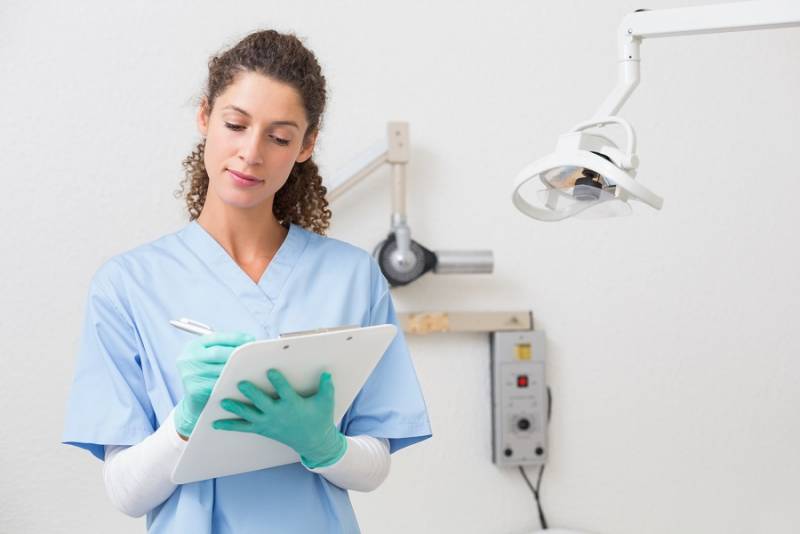 Medical workers from Ukraine are ready to leave their country and go abroad in search of a better life. It is estimated that about 15 doctors, mainly nurses and young doctors, can go to work abroad.
Ukrainian media write about it.
Ukrainian doctors and nurses explained to reporters why they diligently learn Polish. The fact is that due to the fight against coronavirus, Poland is experiencing a shortage of medical personnel. Therefore, in October, the Seimas adopted a law on simplifying the rules for the hiring of medical workers who come from countries outside the European Union. Naturally, we are talking primarily about personnel from Ukraine and Belarus. In Poland, they appreciate the high professional qualities and low demands of their eastern neighbors.
Now, doctors are not required to confirm their diploma in Poland. It is enough for them to have at least three years of experience and present a national diploma of education. However, this does not mean that it will be easy for Ukrainian doctors to get a job in Polish clinics. After all, the future employee will have to confirm the knowledge of the language, and at a high level. This is a completely fair demand, because Ukrainian medical workers in the new place will have to communicate with patients, most of whom speak only Polish.
So they have to learn an unfamiliar language. But Ukrainian doctors are ready to overcome the language barrier, leave loved ones and go to a foreign country. They can be understood, because the average salary of a medical worker in Ukraine is 7 thousand hryvnias (approximately 18,7 thousand rubles), of which most often goes to pay for utilities.
Of course, an experienced doctor, who, in addition to the official salary, has a solid additional income, will not leave, so most of the migrant workers from Ukrainian medicine will be young doctors from the provinces and junior medical personnel.
It is impossible to survive on a nurse's salary of six thousand hryvnia with a rent of 5 thousand.
- Maria Onischuk, a nurse from the Dnipropetrovsk region, explained to journalists her desire to leave for Poland.
The massive departure of doctors from the territory of Ukraine abroad is another confirmation that the state is not going to take care of the safety of its citizens. Behind the constant cries of "waging war with Russia" lies a continuing disregard for the interests of the common people, including disregard for the right to receive medical care.