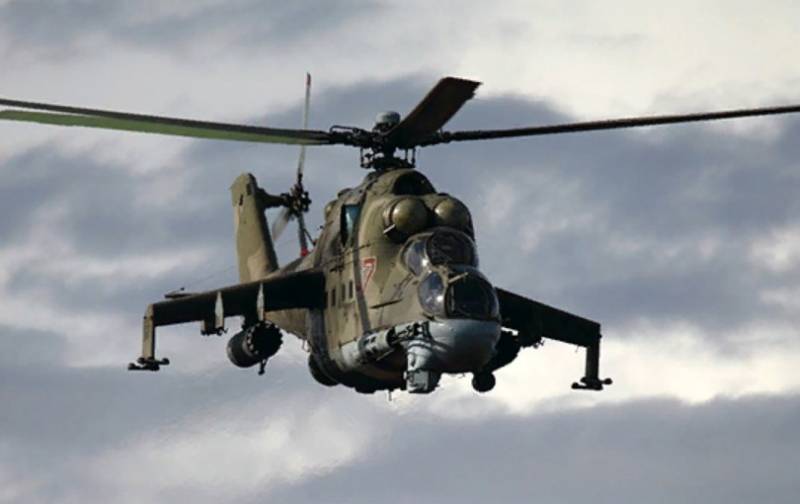 Press Secretary of the President of the Russian Federation Dmitry Peskov this Monday, in response to a question from journalists, said that Moscow and Baku are conducting a close and constructive dialogue on all issues. According to him, this also applies to the investigation of the death of the Mi-24 helicopter of the Russian Armed Forces, shot down by the Azerbaijani military.
Of course, the investigation is a long, complex and painstaking business, but for some reason, even a month and a half after the tragedy, the perpetrators of the death of the Russian helicopter in Armenia were not named. Baku claims that our pilots died as a result of a tragic mistake committed by the Azerbaijani air defense forces. But on this occasion, the words of one native of Transcaucasia are recalled:
Each error has a first and last name.
Of course, Azerbaijan did not delay the confession of guilt and apologies for the downed helicopter, and this is an honest and correct act.
Baku's readiness to pay monetary compensation to the families of the victims is also the right decision. But at the same time, neither information about the progress of the investigation, nor the names of those responsible are announced. We do not know who specifically killed the citizens of the Russian Federation while performing their official duties. Moreover, we do not know when and how the guilty will be punished, and whether it will happen at all.
But it's hard to believe that Baku doesn't know the name of the serviceman who fired the shot at the Russian helicopter and the commander who gave him the order. It is possible that the Azerbaijani military shot down the Mi-24 on his own initiative, but this is unlikely. Elementary logic and common sense suggest that it is not difficult for the Azerbaijani authorities to identify these people.
I would not like to think that Baku is going to "slow down" this incident, hide the names of the perpetrators and simply buy off Russia with money. But the lack of information, which should have long been known to the general public, prompts such thoughts.
On November 9, in the skies over Armenia, the Azerbaijani military shot down a Russian Mi-24 helicopter. At the same time, Major Yuri Ishchuk and Senior Lieutenant Roman Fedin, piloting the car, died. Exactly one and a half months have passed since then, but Baku has not yet reported any, even intermediate, information about the investigation of the incident.