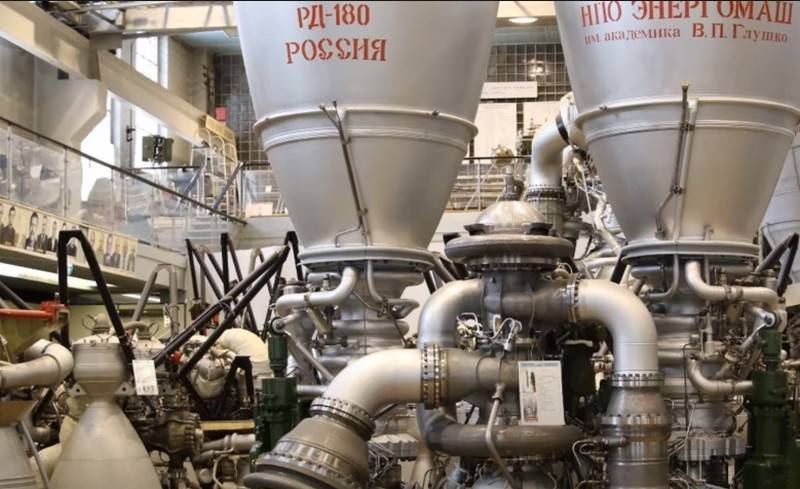 The United States will receive 2021 Russian rocket engines in 10. According to information posted on the government procurement website, the RD-180 and RD-181 engines will go to the United States.
Energomash will deliver six RD-2021 engines and four RD-180 engines to the United States in 181. An NGO, part of Roskosmos, manufactures RD-180s used on Atlas missiles and R-181 engines supplied by another American company, Orbital ATK. They are used on Antares rockets, with the help of which Cygnus cargo ships are sent to the ISS.
To date, Russia has delivered to the United States, since 1999, 116 RD-180 engines, of which 92 have already been used. RD-181 has been supplied since 2015, 22 units have been delivered in total, of which 16 have already been used.
The delivery of engines will take place against the backdrop of new US sanctions, which affected large enterprises
aviation
, space and other industries, including Roscosmos enterprises: the Progress Rocket and Space Center (produces Soyuz rockets) and the head scientific institute of the state corporation TsNIIMash (it includes the Mission Control Center).
As Russian journalist and political scientist Vitaly Tretyakov stated on this occasion:
The United States gives us sanctions, we give them rocket engines. Is this as a symmetrical response to US sanctions against Roscosmos? Or is it an asymmetrical answer?
- he wrote on Twitter.
On the eve, Dmitry Rogozin, the general director of Roscosmos, called the American sanctions against Russian enterprises in the rocket and space industry illegal and stupid.