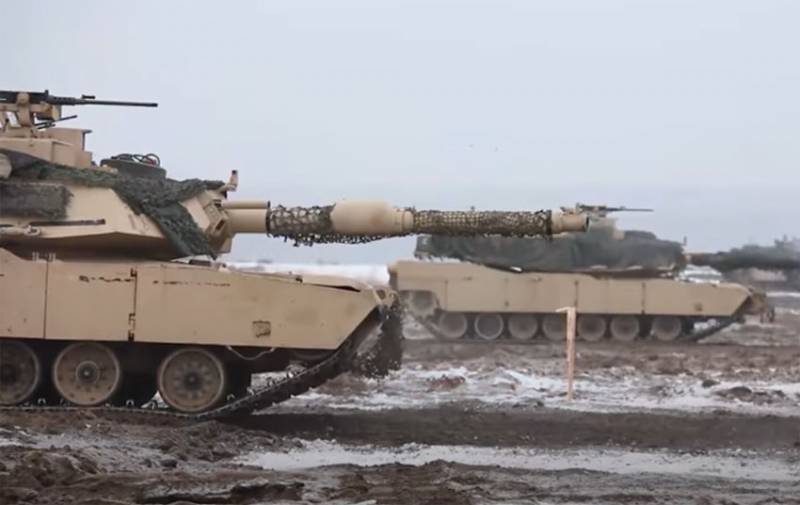 On the picture - Tanks Abrams Books
The United States announced that the American army has become one step closer to obtaining an unmanned (unmanned) tank. It is noted that several concepts have already been submitted to the military department, which should decide on the preferred option by April 2021.
It is planned that as a result, the American troops should receive a "tank drone", which will allow them to perform operations in a robotic version. At the same time, it is positioned as one of the replacement options for the Bradley BMP:
There will be no need to transfer fighters to the battlefield. The unmanned tank will have to provide fire damage to the enemy with the possibility of remote control and robotic modules.
Brigadier General Glenn Dean, executive director of the US Army ground-based combat systems program, notes that "the challenge is to truly revolutionize the creation of an unmanned armored vehicle that can serve as a tank, mobile and protected means of fire suppression."
One of the problems identified by manufacturers today is the problem associated with the security of data exchange channels, as well as equipment that would allow the "drone tank" to communicate during a combat operation. In the presence of modern means of electronic suppression, the enemy, as noted, can at least disrupt the process of data exchange, and at most, take over control.
In this regard, it is planned to provide options for special protocols, with the help of which data exchange in real combat mode will be carried out.
Considering the statement that the army is "one step closer" to getting an unmanned tank, it would be worthwhile to clarify how many more steps are left ...