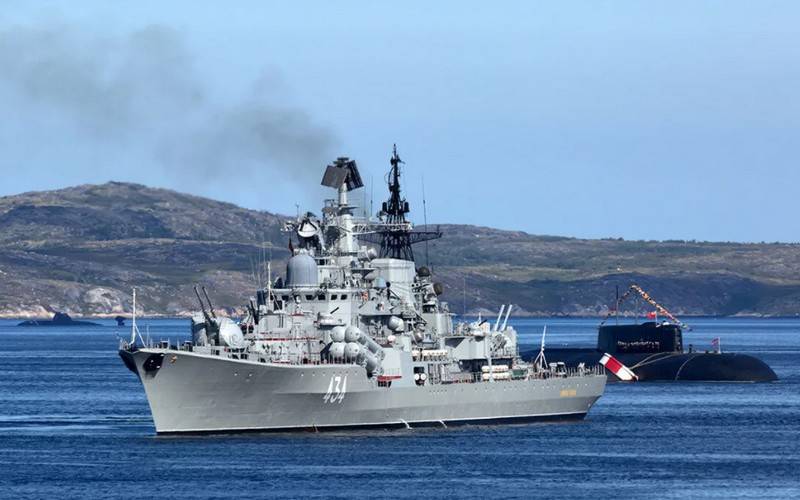 The destroyer "Admiral Ushakov" will return to the Northern
fleet
, The Ministry of Defense has decided to repair the ship. Reported by
"News"
with reference to a source in the military.
The decision to repair the destroyer has already been made; engines, main components and mechanisms will be updated on the ship. Electronic systems will also be partially replaced. The ship's armament will not undergo any changes. The repair will be carried out at the Zvezdochka shipyard, where the ship is currently located. Commissioning of the repaired destroyer is planned at the end of next year.
Note that due to technical problems, "Admiral Ushakov" did not go to sea since 2018. Some time ago, the question of its complete write-off was raised.
"Admiral Ushakov" - Project 956 "Sarych" destroyer, one of the three remaining in the ranks of the Russian Navy. In addition to him, the Baltic Fleet carries out the service "Persistent", which is currently being repaired, and "Bystry", which is serving in the Pacific Fleet.
The ship was commissioned in 1994 under the name "Fearless", in 2004 it was renamed "Admiral Ushakov". The crew is 296 people. Autonomy - 30 days. Maximum travel speed - 33,4 knots. The cruising range at maximum speed is about 1350 miles. Able to carry a Ka-27PL helicopter. Armament: 2x2 AK-130/54, 4x6 30-mm ZAU AK-630, 2x4 Moskit-M anti-ship missiles, 2x1 Uragan-Tornado air defense missile systems, 2x6 RBU-1000, 2x2 torpedo tubes of 533 mm caliber.