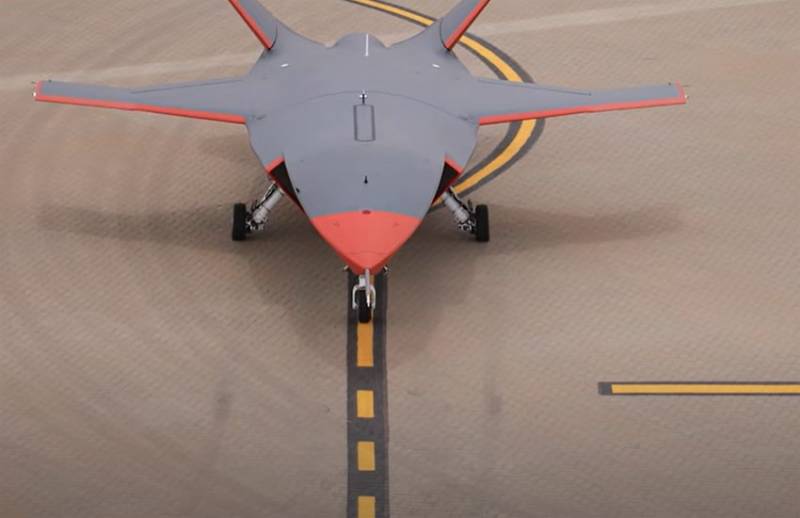 The American corporation Boeing has released a message about the postponement of the project to create the latest military equipment
aviation
.
Despite successful tests, the Australian office of the American corporation Boeing postpones the first flight of the Loyal Wingman drone to 2021. We are talking about the UAV, which is positioned by the manufacturer itself as a "revolution in the field of combat aviation."
It should be recalled that for the first time Loyal Wingman was presented at the Boeing Australia site in early May this year.
The so-called high-speed jogging of the UAV, which was recently reported by Voennoye Obozreniye, was also recognized as successful. However, the corporation now says that the production of these aircraft "for a variety of reasons" will be postponed. The first flight tests will also be transferred.
According to Boeing Australia, "it is necessary to complete all checks and analyze the data obtained from the tests on the exchange of signals with the ground control station." This exchange was carried out in a mode when the drone was on the ground.
Earlier it was reported that this UAV will take off for the first time in December this year. Experts in this regard suggest that the tests could, in fact, pass and not as successfully as originally stated by the employees of the corporation.
For reference: The Loyal Wingman is about 11 meters long and about 12 meters wide. It is powered by a jet engine and is modular. The UAV is capable of carrying various types of loads, including air-to-ground missiles. At the same time, it is planned to use not the missiles that are already in service, but those that will be specially produced specifically for this aircraft.
It is also planned to use it as an unmanned jamming device.
Ground test video: