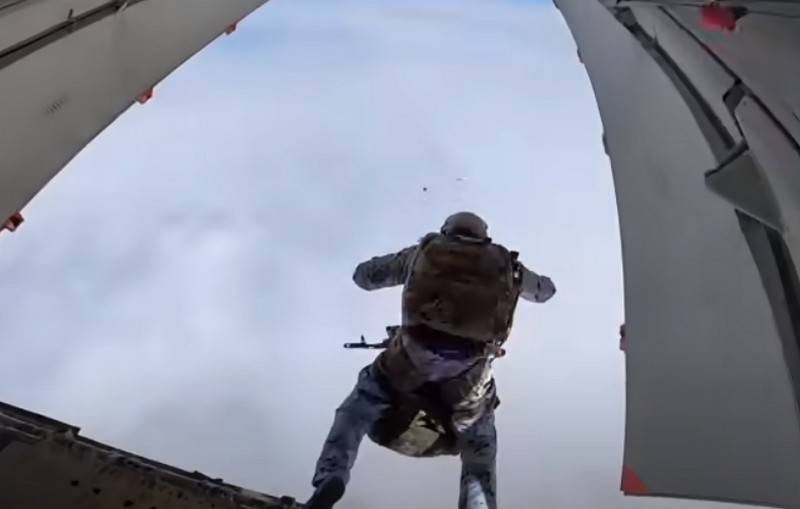 Russian special forces units received new Stayer tactical parachute systems. The Tekhnodinamika holding began deliveries of parachutes. The press service of Rostec reports.
The new wing-type "Stayer" special-purpose parachute system allows jumping at altitudes from 700 to 10 meters with a maximum flight weight of up to 000 kg. The development is intended for special-purpose units and can be used in the Far North. Stayer was developed within the framework of the Juncker-O R&D project by specialists of Polet JSC of the Ivanovo parachute plant, which is part of the Technodinamika holding.
The parachute allows jumping at an aircraft speed of up to 350 km / h with an additional load of up to 50 kg. The wing-type system has increased maneuverability during control and significantly expands the capabilities of Russian special forces to perform tactical tasks
- said in a statement.
According to the general director of the holding, Igor Nasenkov, the Stayer parachute system was developed on an initiative basis in the interests of the Ministry of Defense and has already been put into service. The special forces received the first batch of new parachutes.
For our part, we note that for the first time a new parachute system was reported in the Ministry of Defense in April this year after the high-altitude landing of Russian paratroopers from a height of 10000 meters in Arctic conditions. The landing was carried out from an Il-76 military transport aircraft from an altitude of 10 km in the area of ​​Franz Josef Land.
New generation special-purpose parachute systems, individual oxygen systems and navigation equipment were used for high-altitude landing. Also, during the landing, new special equipment and uniforms were tested. As a result of the exercise, the new equipment was successfully tested.