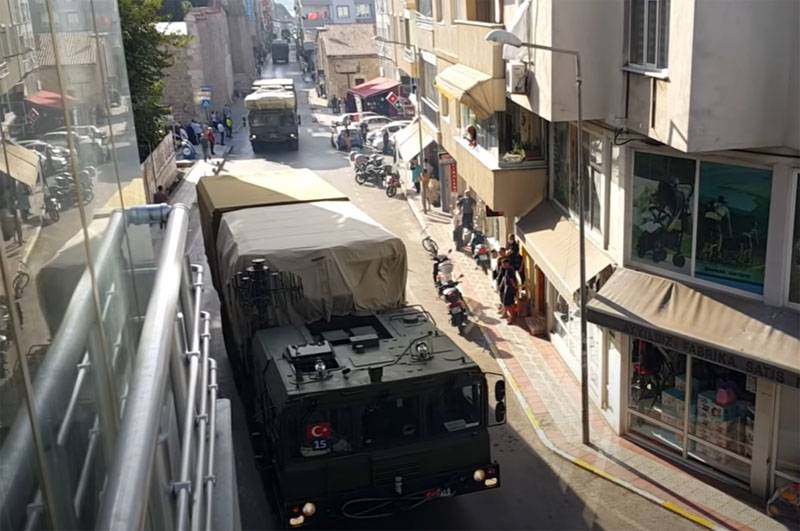 The Greek press notes that recently the anti-Turkish rhetoric on the part of the United States has become increasingly harsh. Columnist Panayotis Nastos cites as an example Washington's long "refraining" from sanctions against Ankara for acquiring the S-400 "Triumph" air defense system from Russia, adding that "now, before Biden's inauguration, the US has introduced a sanctions package." At the same time, it is recalled that before that there was also a certain sanctions policy - for example, the exclusion of Turkey from the program to create the F-35 fighter.
Panayiotis Nastos:
On the S-400 issue, the United States is trying to act according to the "carrot and stick" method, stating that if Turkey abandons the Russian complexes, it will be returned to the F-35 deal and the sanctions will be lifted.
The Greek author claims that Turkey is bewildered by this position of Washington.
Nastos:
Ankara understands that the Turkish industry will be hit hard by US sanctions, and that problems with the IMF may also arise in helping the poorest sections of the Turkish population.
At the same time, the Greek press is speculating about whether Turkey can afford to get rid of Russian air defense systems. Various experts write that "Erdogan is certainly thinking about it," "but he cannot afford to return the S-400 to Russia."
It is noted that for the Turkish president today, cooperation with the Russian Federation on a whole range of issues is decisive. In this regard, it has been suggested that Erdogan will await Biden's inauguration and his first steps towards Ankara. If such steps are aimed at confrontation, then Erdogan will continue his line. And if Biden lifts the sanctions measures, then Erdogan can "leave the S-400 systems unactivated." But in this case, as already believed in the States, "Erdogan, having received the opportunity to return to the F-35 program, can use it for his own purposes, but against the interests of the United States."