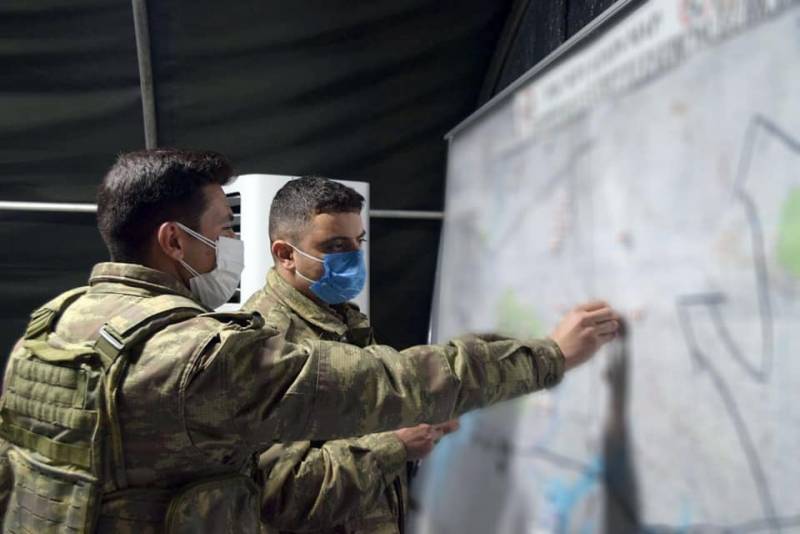 Kurdish news services are publishing reports stating that on the night of December 22, pro-Turkish forces intensified their attacks on the city of Ain Issa and its environs. It is reported that the armed formations under the control of Ankara and the Turkish military themselves have switched to the use of heavy artillery to strike at the northern part of Raqqa province.
The most active shelling is carried out in the area of ​​the settlement of Mushairifa.
On the map, the locations of the strikes by the so-called "Syrian Free Army" - the armed formations supported by Turkey - are marked in blue.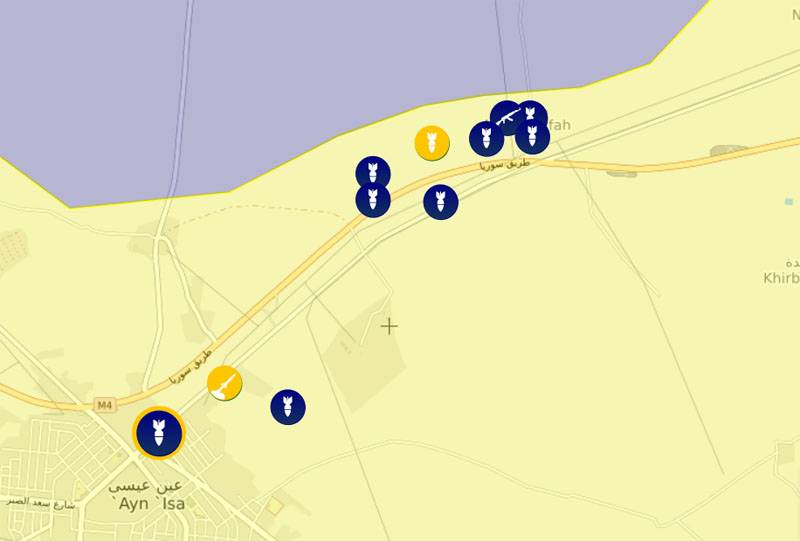 It is also argued that Turkish artillery was directly involved in the shelling of Ain Issa and its eastern suburbs.
Meanwhile, resources controlled by the said FSA report that Kurdish armed groups have attempted to mine the main directions in the north of the province of Haseke - near the Turkish border. One of these directions is north of the Syrian Tal Tamra. It should be noted that these transport arteries are actively used by the Turkish side for military traffic. The report states that a powerful explosive device was discovered, which "the enemy planned to activate at the moment the column passed." What specific column is being discussed has not yet been reported.
Earlier, in Syria, it was announced about the transfer of an additional military contingent of the RF Armed Forces in the direction of Ain Issa - Kamyshli. Let us recall that American servicemen are also operating in the Qamyshli region.
The Kurdish administration said that "if the US and Russia do not react to the shelling of Ain Issa, it will give Turkey the green light to move troops south of the key route." This is a highway connecting Aleppo with the eastern regions of the SAR. It is on this road that Ain Issa is located.