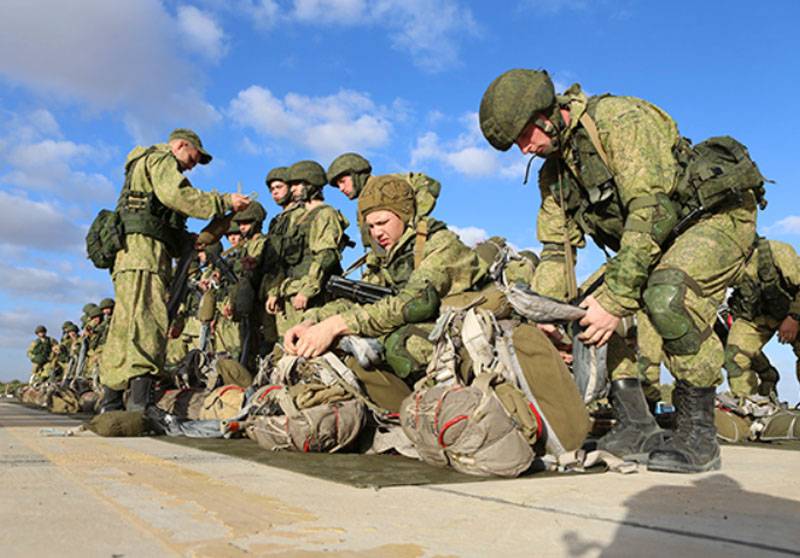 Photo from joint exercises of Russian and Egyptian military personnel in Africa
The publication of the French newspaper Le Figaro, in which, with reference to a representative of the Cabinet of Ministers of the Central African Republic, it is announced about "the transfer of hundreds of Russian military to the CAR" is actively discussed. The official, whose name is named as Angi Maxim Kazagi, writes
Le Figaro
, said that "Russia has decided to send its military after the mutiny" that happened in the CAR.
Against this background, reports began to appear in the African press about the alleged "defeat of Russian mercenaries in the Central African Republic." And allegedly "the Russian military was deployed in response to these actions."
The situation with such statements is commented on by the Russian Ambassador to the CAR, Vladimir Titorenko. According to him, the only regular Russian servicemen in the Central African Republic are five employees of the Russian Ministry of Defense under the Ministry of Defense of the CAR - in the capital of the republic, the city of Bangui. Titorenko said they work as military instructors at the request of the Central African authorities.
Russian Ambassador to Bangui told the information service
RIA News
:
They are periodically rotated. And the UN Security Council and the international community are aware of this.
Some time ago (in the fall of this year) Titorenko reported that Russia would consider the issue of sending an additional number of Russian military to the CAR. However, at this point, the information about the shipment from the Russian side has not been officially confirmed.
For your information:
On December 27, parliamentary and presidential elections are to be held in the CAR. Against this background, several armed groups calling themselves the opposition announced their unification. The approximate total number of these armed formations is 8-10 thousand people. On Friday, the rebels began their advance towards the capital of the CAR. According to some reports, the groups are financed through the former head of the Central African Republic, F. Bozize, whom the court did not allow before the elections. It is noteworthy that de jure Bozize has been on the international wanted list for 6 years on suspicion of a whole series of serious crimes.