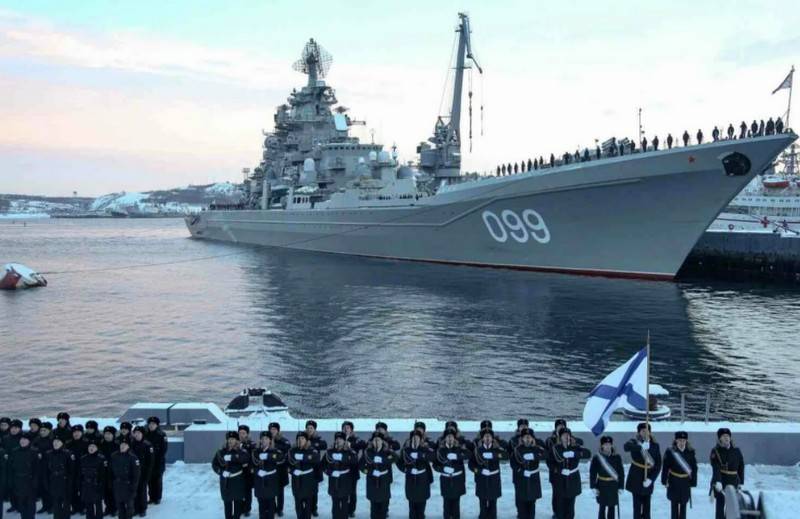 The Northern Fleet was equated to the military districts. The corresponding decree was signed by Vladimir Putin, the document was published on the official portal of legal information.
Consider the Northern Fleet as an inter-service strategic territorial formation of the Armed Forces of the Russian Federation, performing the tasks of the military district
- the document says.
The decree comes into force on January 1, 2021. Thus, in 2021 Russia will have not four, but five military administrative units: the Eastern Military District, the Central Military District, the Southern Military District, the Western Military District, and the Northern Fleet.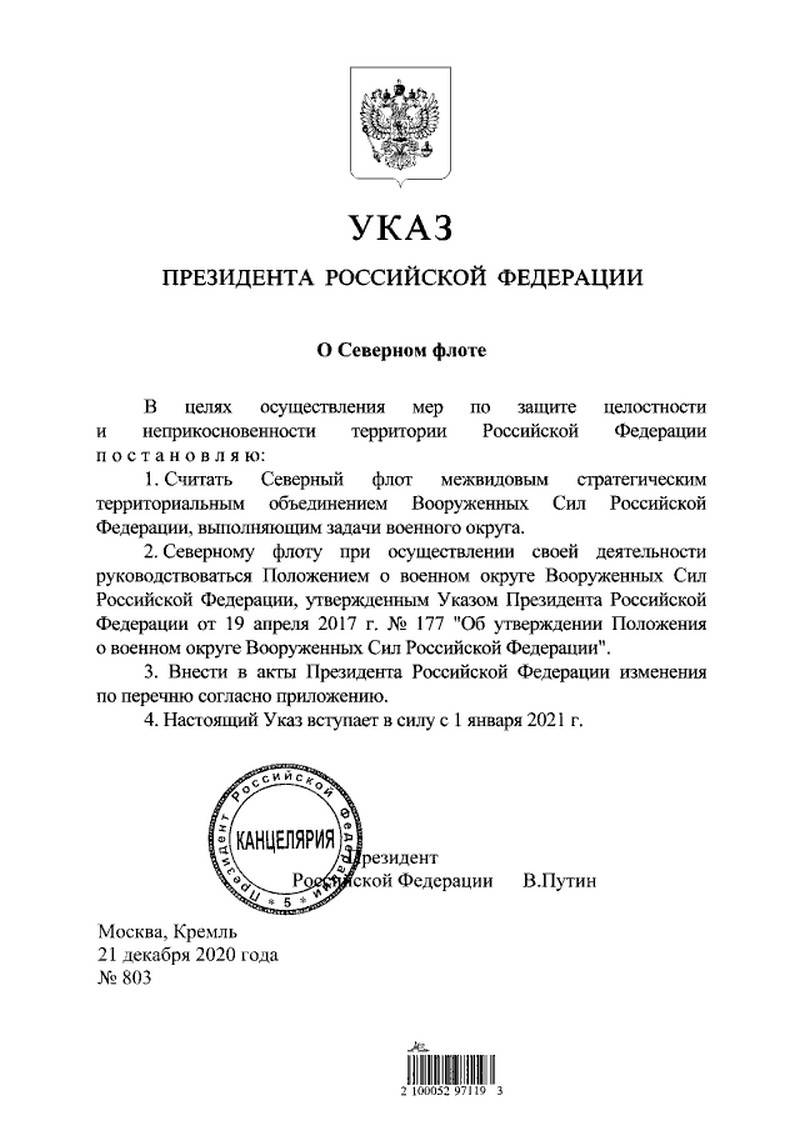 In June of this year, Vladimir Putin signed a decree according to which the Northern
fleet
as a new military administrative unit will include the Republic of Komi, the territories of the Arkhangelsk and Murmansk regions and the Nenets Autonomous Okrug, which will be withdrawn from the borders of the Western Military District. The borders of the remaining three military districts remain unchanged.
Note that the creation of a new military-administrative unit on the basis of the Northern Fleet, equated to military districts, was reported back in the summer of last year.
Recall that 1 December 2014, the Northern Fleet was withdrawn from the Western Military District and at its base the Arctic Joint Strategic Command was created, reinforced by forces and equipment of the Western, Central and Eastern military districts.